With gratitude to all those who love yoga, Krama Pinares Yoga Community is celebrating their first year anniversary.  Krama Pinares opened their doors in November 2015 with their first yoga studio in Escazu, and then their second studio in Curridabat.  The yoga community in Costa Rica has grown rapidly, and the owners at Krama Pinares are very grateful to have two successful yoga studios in Costa Rica.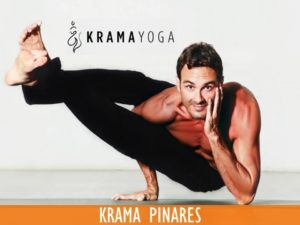 You are all invited to join in the celebrations with complimentary yoga, accompanied by live music to celebrate Krama Pinares' one year anniversary.  The celebration will take place on November 5th at Krama Pinares. The first complimentary class will start at 10am.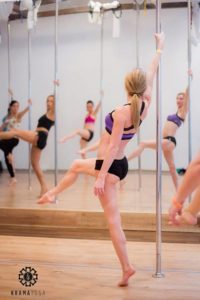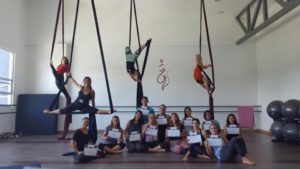 There will be various classes to choose from such as vinyasa flow, aerial yoga, ZENfit, parental yoga, total barre, pole dance, aerial skills, and flexibility classes.  There will be fresh organic food stalls, live music, and good vibes all day long.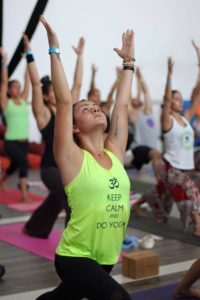 The word, Krama, means sequential order.  For this yoga studio, this means the sequential order in which we must flow from the hand, to nature, and into the flow in our hearts.  It is a step-by-step transformation to achieve a comprehensive balance in body, mind, and soul so we may fully enjoy the present moment.
Krama Pinares' Mission is the comprehensive wellness achieved through the practice of yoga. Their view is to inspire their students' to positively transform their lives.  The essence of Krama is to always be going forward, to know your goal, being innovative, and a leader leading the way. The Krama Pinares Yoga Center is dedicated to expanding the awareness in Costa Rica in creating a new worldview.
Their upcoming events include:
Teacher training 2017
Injuries Workshop
Philosophy Workshop with Christopher Tompkins
December 1st to 4th Retreat in Puerto Escondido, Mexico with Esteban and Laila
Guadalajara, Mexico Retreat with Esteban.
To sign up for their upcoming celebration on November 5th or any of their upcoming Events, contact them at www.kramayoga.com.