After three weeks in the United States, traveling from California to Texas on sad personal duties as well as enjoyable visits with family and friends, my recent return to Costa Rica has reminded me all over again just why I love this place. Walking back down the driveway with my husband last night after locking the gate behind the departing taxi from the airport, I stopped and listened as the sounds of my adopted land serenaded my heart: the sweet rustle of palm fronds in a strong tropical breeze, the steady hum of a million busy insects, the occasional chirp of a bat. Holding hands, we looked up at the stars shining brightly between scattered clouds in a crystal clear sky and the silver moon smiling down on us in the balmy evening air. What a glorious land!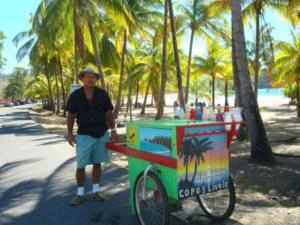 Today my appreciation of the sheer beauty of this country has only intensified as I awoke to sparkling sunny skies and a brisk wind dancing through the jungles around our apartment. A few clouds drift overhead, the sun is warm, birds are singing in the trees and I am grateful to be here.
TIP: Get our latest content by joining our newsletter. Don't miss out on news that matter in Costa Rica. Click here.
Yet for all its natural splendor, what I most appreciate about Costa Rica is the people, their friendly open smiles, ready offers of help and genuine joy of life. In the United States, I was painfully aware of how reticent people were to make eye contact with a stranger or to offer a spontaneous "hello." In contrast, as soon as I walked off the airplane, I caught the eye of a Tico worker in the jetway and immediately he and I smiled at one another and exchanged "Buenas noches" greetings. Although I had many pleasant experiences reconnecting with old friends on my journey, much of their conversations were related to the stresses of financial problems, the difficulties in finding a job, stories of cruel and thoughtless actions by professed friends or former lovers, the cost of living, the worries they face about the future. The "squeeze" they find themselves in from a bankruptcy, the loss of a good job, a home, a loved one, all combined to cast a gloomy pallor over their everyday lives.
While I was in Texas, the dreadful violence unfolded on Saturday, January 8th, in Tucson, Arizona, in which Congresswoman Gabrielle Giffords was critically injured, and six others were killed, including a federal judge and a 9-year-old little girl. As my friends and I discussed this tragedy and the senseless loss of innocent lives, we bemoaned the negative, even hostile, political atmosphere that has consumed America in recent years. With a Masters in Political Science and many years working in progressive political causes, including a decade as a First Amendment lobbyist, I have spent much of my career devoted to having a positive influence on political affairs and policy decisions in the U.S. But as the tone of American politics devolved into that of a bully in the schoolyard or worse, I found that I had little stomach left for my life's work. The antagonistic mood and hateful speech which colors American politics and kills all civil discourse offers another contrast with life here in Costa Rica where political campaigns seem to be more a festive, if animated, dialogue on policy than a winner-take-all struggle for power, and the historical pattern of government seems more focused on caring for the overall citizenry than accumulating wealth to individuals.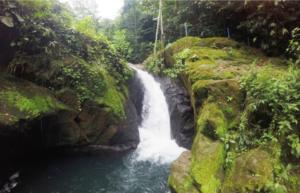 So as we pondered our approaching retirement a few years ago, it was not a difficult decision for my husband and me to consider this Central American haven. Not only is the climate appealing, the cost of living attractive and the health care top-notch, but also living among Ticos with their delightful "Pura Vida" philosophy is unmatched for discovering a life free of stress and anxiety. The opportunity to downsize our lives, to shed our load of "stuff," to abandon the North American focus on consumerism has all been a boon. The possibilities for engaging in meaningful volunteer work, of helping to preserve and appreciate the magnificent environment and ecology here, and learning a new culture and language are advantages we did not really imagine when we arrived at the decision to make our home here. But now that we are here, we can see that retirement in Costa Rica was one of the best moves we ever made!