Law N° 9416 -To Improve the Fight against Tax Fraud- makes it clear that businesses are obliged to accept -without exception- credit and/or debit cards as a payment mechanism.
ARTICLE 4 – Alternative means of payment: "All persons, physical or legal, with a lucrative activity that provides their services to the public, are obliged to accept, as alternative means of payment, credit or debit cards, as well as any other electronic mechanism or not, where there is an institution that guarantees the merchant the accreditation of the money in his favor ".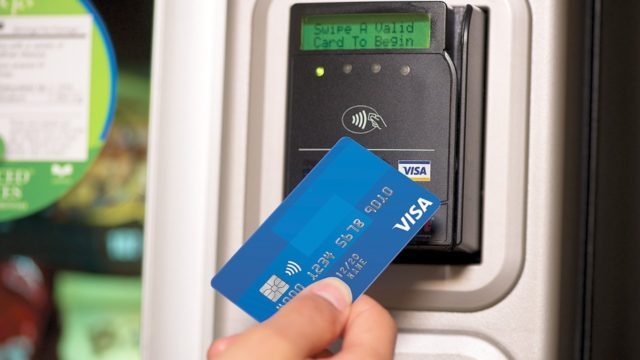 However, the legislation does not establish a specific sanction in case some commerce refuses to provide such a facility.
Regarding the warning from the Chamber of Fuel Businessmen, about not accepting cards as a method of payment in the service stations due to a series of withholdings (equivalent to 7.31%) that banks apply by arrangement of the Ministry of Finance, the Expert in Tax Law and Taxes, Raymundo Volio, explained that not receiving the cards could generate "an inequality among consumers". He clarified that the employers' complaint is "reasonable", but that there are other mechanisms to correct or resolve the situation.
This is what you should do if your card is not accepted, but you have already received the fuel:
If you are used to paying for this service with a card, but unexpectedly your card is not accepted as a method of payment, what corresponds is to make a kind of "voucher" or "bill of exchange", where there is a subsequent commitment to go to cancel the amount of the fuel. This is because nobody can violate the right of circulation; that is, they cannot keep it in the service center.
It should be noted that this "payment agreement" applies only in cases where the trade is the one that makes the payment of the service or the product impossible.
Promotions and contracts with banks
In the case of promotions where the gas station has established an alliance with banking entities and the use of a debit or credit card is established as a requirement, consumers have the right to demand that the conditions disclosed in advertising be guaranteed. Erick Ulate, President in Consumers of Costa Rica, explained that in case the date of the promotion is abruptly changed, consumers can file a complaint with the National Consumer Commission.
Another aspect to consider is that to offer the payment service by means of a data phone, the merchants and banks establish a contract that contemplates a series of conditions that both parties must comply with, so that, to stop providing the service would also imply sanctions or fines with banking entities.
The fuel businessmen warned that if the withholding applied to them has not been "lifted" for Tuesday (today), the "only cash" measure will be applied to 375 service stations in the country.