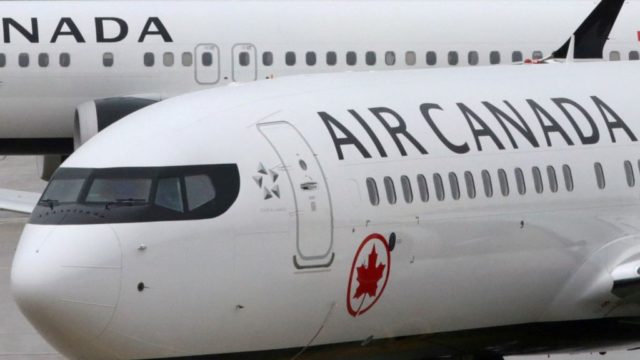 Jean-Marc Lampron, a Canadian tourist from Montreal, has been visiting Guanacaste for 15 years every summer. This year was not going to be the exception, but the high cost of the trip forced him to look for another destination.
He claimed that Canadian travel insurance, which covers the costs of a COVID-19 hospitalization and repatriation, would cost him $ 110 for a year. But the insurance requested by Costa Rica ends up costing him about $ 900 for two weeks.
"I am ready to go. Normally I enter Costa Rica on December 1st and stay until the end of March. But if I have to pay almost a thousand dollars for insurance alone, it doesn't make sense," Lampron said.
Like him, several tourists from that country began to cancel their trips to Costa Rica towards the end of this year, as a result of the high cost involved. The Rincón del Cactus tourist agency, for example, reports 20 confirmed cancellations in the last two days alone, when the insurance costs were announced.
"In the coming weeks, I am sure that there will be many more cancellations not only for me but for many sectors that try to promote tourism in Costa Rica. A lot of people are going to look for Mexico, which is much cheaper," said Greivin Brenes, owner of the tourist agency.
"Confirmed cancellations, I have had 20 between yesterday and today. But I have had around 60 people who have contacted me to say they want to change their destination because it is too expensive," added Brenes.
As part of the requirements to enter Costa Rica, the Ministry of Health ordered tourists to test negative for a COVID-19 test conducted in the last 48 hours before the trip and to have insurance from the National Insurance Institute (INS).
The cost of that policy for two weeks would be $ 275 for minors and $ 964 for older adults, the population most vulnerable to COVID-19. This, according to Lampron, is out of his budget.
"This is the reason for the change of destination, but I also am seeing that the situation in Costa Rica with the Coronavirus is not very good. The news that arrives here is that the situation is quite bad. If in addition to that we have to pay a thousand dollars to cover insurance for two weeks, it doesn't make sense," said the tourist.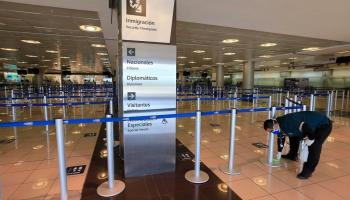 The National Chamber of Tourism (Canatur) asked government authorities to review the cost of this policy, since it would discourage the economic reactivation of tourism, according to a statement.
"In a first instance, we hope that the options that tourists have to acquire a policy that addresses these situations will soon be expanded with the participation of other insurers," said the president of Canatur, Rubén Acón.
"Likewise, we advocate that the amounts of some of the coverage that seems to be extremely high and disproportionate, such as repatriation upon death, be readjusted," he added.
Opening of borders
Costa Rica would open its borders on August 1st to tourists from the European Union, the United Kingdom, and Canada. Both government authorities and Canatur indicated that they do not expect a massive arrival of tourists.
"It is a very thin opening, very shy, but it allows us to put into practice all the protocols. They are a few tourists per week, but it is a step in the right direction", said Tourism Minister Gustavo Segura.
"With the opening of borders, although it is beginning to reactivate, the amount of income will not be enough. It is a decreased income. We have estimated that in this beginning it will only be 5% of what was received in the pre-Covid era," Acón declared.
Breaking News
The President of the Republic, Carlos Alvarado announced on July 31st (one day before the opening to international travelers) that he ordered the ministries of Tourism and Economy to review the issue of insurance, to allow foreign insurance companies to cover cases of COVID-19 treatment.
"I have instructed the Minister of Tourism and the Minister of Economy to review the issue of insurance. The instruction has been drawn up for the possibility that other international insurance companies, which seem to already cover that provision, may be considered," said Alvarado.
The idea of only allowing INS insurance, according to the President of the Costa Rican Social Security Fund (CCSS) was to make sure that visitors were properly covered. "We had to create a new product together with the INS to give special coverage for COVID-19 because much international insurance do not cover it," added the president of the CCSS.