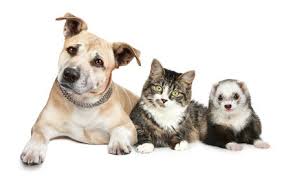 The new coronavirus could reproduce "efficiently" in cats and ferrets, but it would not multiply well in dogs, chickens, pigs, and ducks. But according to recent research, there is still no evidence that cats can emit enough doses of the virus to infect humans.
This is indicated by a recent study published on March 31 by the Harbin Veterinary Research Institute of China. This research looked at how the virus behaves when it enters different types of pets.
TIP: Get our latest content by joining our newsletter. Don't miss out on news that matter in Costa Rica. Click here.
"We discovered that the virus is transmitted to cats through respiratory droplets. Our study provides important information about the animal reservoirs of the new coronavirus,"the study notes.
Despite the results, the scientists note that the results are not yet conclusive, as the animals were given a relatively high dose of the virus. For this reason, it is not yet known whether they could contract it at different real-life doses.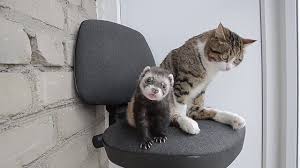 Another detail that is still uncertain is that, in case of contracting the new coronavirus – called SARS-CoV-2 – it is not known if cats could pass it on to humans, according to the investigation. The research provides no evidence that cats' saliva has enough of the virus to infect humans.
The truth is that, like humans, SARS-CoV-2 enters both cats and ferrets through droplets. Then, also similar to what happens in humans, the virus becomes lodged and reproduces in the respiratory system.
The study analyzed the behavior of the virus in 18 cats. Among them 10 cats were juveniles (between 70 days and 3 months) and 8 of them were subadults (between 6 and 9 months).

The researchers first infected a group of cats and then contacted them with a group of uninfected cats. In the end, one of the 3 uninfected cats contracted the virus, suggesting that these animals could indeed transmit the virus to each other.
By analyzing the organs of infected cats, the scientists found infectious particles in the respiratory tract and the genetic material of the virus in the cat`s respiratory system.
The dogs, for their part, did not reproduce the virus effectively. "Infectious virus was not detected in any swab collected" from directly infected dogs, the research notes.So far, due to a lack of scientific evidence, the World Health Organization (WHO) maintains that pets would not be able to transmit the new coronavirus.