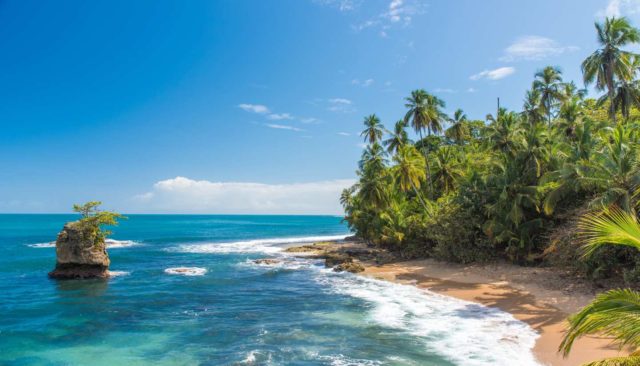 Early morning in Costa Rica is always awesome. Under the soft bluish light, in the middle of the calm and the cool breeze, you forget the hassles. It is not hard to be totally at ease in this natural wonderland.
At "Bahia Drake" (Drake Bay) on the southwest coast of Costa Rica, it is possible to truly disconnect. Better yet it is possible to enjoy this pleasant tropical getaway, with one of the best beaches in the country is a place that from the beginning to the end of your stay you can indulge in fun activities such as hiking, diving, and encounters with wildlife.
TIP: Get updates on upcoming Costa Rican Retreats & Events by joining our newsletter. Don't miss out on what's happening around you! Click here.
Drake Bay is located at the northern end of the Osa Peninsula, in the province of Puntarenas. Getting to Drake Bay, it is necessary to take a boat trip. Its name is often the subject of conversation, it comes from the European discoverer who first came here in 1579, Sir Francis Drake.
The Osa Peninsula and Corcovado National Park are areas that have the highest concentration of flora and fauna in the country and are truly natural wonders of the world. This is a place where nothing has changed for millions of years and you will feel privileged to witness the spectacle of pure nature.
Because the bay used to be an island, many species developed independently which makes them unique. Corcovado is a dense virgin tropical rainforest with many rare and endangered species.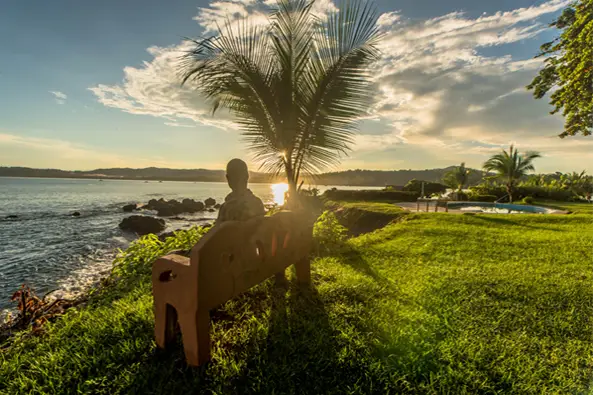 Walking the routes in the jungles of Corcovado National Park can take many hours; as a result, Drake Bay is fortunate to be next to the Corcovado River that facilitates navigation in its crystal clear waters and green depths.
At Drake Bay, you can view herds of dolphins that play in the spectacularly blue waters, as well as fish that fly alongside the boats. You can also see white tip reef sharks that are sometimes not far from the surface.
Tours to Drake Bay
There are endless tours and activities to do in this magnificent place. Its beautiful landscape seems almost too beautiful to be real. Here you can swim with the dolphins, go on a whale-watching boat ride, horseback riding, sport fishing, hiking, are some of the pursuits, in the forest and beaches of Corcovado National Park, to put on your agenda. You can go snorkeling and diving to interact with the unique marine life.
Due to its remote location, telecommunications in Drake Bay is very limited, and this must be taken into account. The signal for cell phones is weak and many people communicate via radiotelephones or shortwave.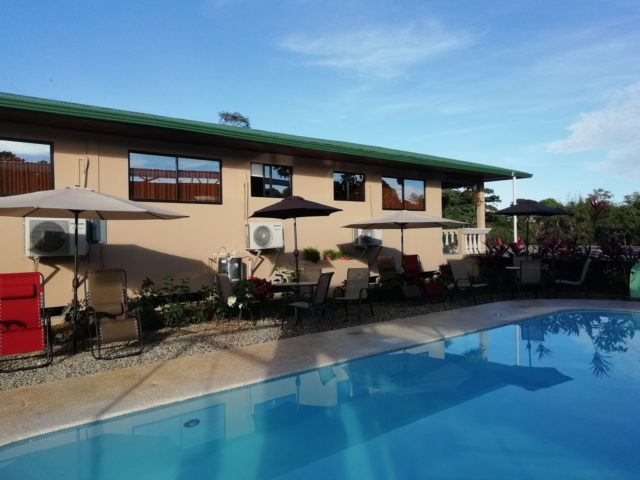 There is a wide variety of lodging options to choose from in Drake Bay, most of which offer all-inclusive packages with accommodation, excursions, meals and a means of transport. The packages often include boat pick-up from one of the neighboring communities.
So if you want to disconnect from the ordinary and take and venture out with nature in its purest form, then Drake Bay will always be your best option.