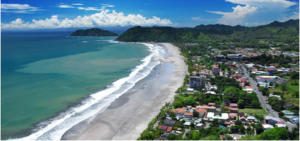 This year's Win a Weekend draw was for 2 nights 3 days at Jaco Beach Costa Rica, one of the most visited Costa Rica vacation destination.
This year's winners were the Lawrence family from Fort Lauderdale Florida!!! Congratulations on your Family Jaco Vacation weekend. And don't forget keep an eye open for our next Win a Weekend Draw.
The Lawrence family got to extend their vacation for an extra weekend with 2 nights' accommodation paid for, as well activates and entertainment.
The Lawrence family of 3 thoroughly enjoyed their weekend in Jaco Beach on Central Pacific, Costa Rica.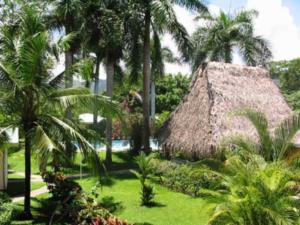 Their first night was at the Villas Estrellamar (http://www.estrellamar.com/info.html), located right in the center of Playa Jacó. They enjoyed the restaurant, with authentic Costa Rican food as well as American dishes, the large swimming pool, beautiful tropical landscape as well as Mojitos Bar & Grill, a great place to relax with friends and locals for cool mojitos and great grill. Plus, with fantastic rates and only 100 meters from the beach it's a best choice to relax and enjoy Costa Rica!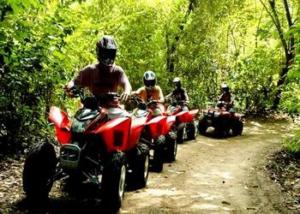 The next day, the Lawrence's hit the mountain trails on the quads – ATV tours are a favorite with all the vacationers visiting the Jaco area; the stunning tropical mountain trails have incredible ocean views, river runs and always exciting with a variety of different trails to take.
The mountain ATV tour was presented by AXR Jaco (http://axrjaco.com/). While AXR Jaco also offers Canopy Tours, Surf Lessons, Rafting, Deep Sea Fishing and much more, they are famous for amazing ATV Tours.
After blazing a few mountain trails catching some of best Ocean views, able to see all the way over to the Nicoya Peninsula, they stopped at the quaint little open restaurant of Doña Martha for a break and delightful Costa Rica dishes. Then it was back to trails to go see some hidden waterfalls. An amazing time was had by all.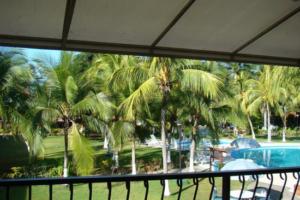 The second complimentary night for the Lawrence family was at the Captain Morgan's Cove Resort, located right on Jaco Beach, where they relaxed, enjoyed the massive pool, only steps away from Jaco Beach. They also enjoyed the entertainment during their complimentary diner of fresh seafood as well a number of other authentic Costa Rican delights.
TCRNs next draw will be announced shortly, where we will select and put together another great Costa Rica Vacation Package for one our lucky friends to enjoy.
The Costa Rica news (TCRN)
San Jose Costa Rica