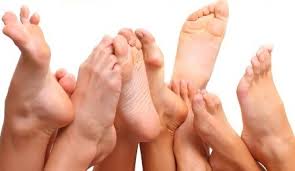 Hardness, accumulation of dead tissue on the sole, sides and heels, ingrown or neglected nail cracks and small scratches, are the most common problems that podiatrists and manicure experts encounter.
The feet must be cared for so that they remain healthy.
On the feet rests a high percentage of the weight of the body, and subjected to multiple stresses, most of the times oppressed by inadequate footwear that is detrimental to their perspiration and well-being.
To show off your feet without complexes, you should maintain them as you do the rest of your body, with some elementary daily care that will serve as a stimulus and relaxation you can do yourself.
An ideal option is a regular visit to the podiatrist, putting your feet in expert hands that perform an excellent deep cleaning and end calluses, hardness and dead skin, then cutting and filing the nails, finally hydrating the feet with essential oils and enriched hydration formulas.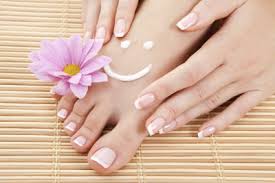 Give your feet daily attention they deserve.
After the shower, hydration is important, to prevents cracks, hardness and even blisters er from appearing.

If your feet sweat a lot, powder them with a specific talc deodorant every day after showering. Talc also reduces moisture and smoothes chafing. When the day is longer than usual, formulated refreshing sprays that combat the feeling of tiredness and heat effectively.
It is not good to use footwear without adequate support, choose to wear sandals when you can, give freedom to the foot, especially the toes, and ensure they stretch.

Get used to washing your feet daily with warm water (never hot) and drying them well to avoid infections between the toes. Cut your nails straight by carefully filing the edges
Protect your feet from extreme temperatures. Avoid walking barefoot during the summer and be sure to use sunscreen on them to avoid burns when wearing sandals outdoors.

Both cold and heat dry out the skin on your feet causing bubbles and blisters that can easily become infected. Wear good socks and proper footwear to keep your feet a warm in the winter and cool in the summer.
Your shoes are your best ally but they can also be your worst enemy. It is of utmost importance to choose well comfortable shoes that also protect your feet. Inside footwear all the fingers must move equally.

It is recommended that when you can walk barefoot on sand, grass, rugs, or wood, since feet need fresh air and free themselves from the oppression of footwear. Walking on the sand is a very beneficial activity.