Over 1 million guests will be staying in Airbnb residencies this New Year's Eve; will you be one of them?
Sick of hostels and can't find a hotel? Airbnb offers a variety of apartments, houses and other unique locations for both short and long-term adventures. Many come equipped with free wifi, cable, pool access and security. Others offer the opportunity to disconnect and take a nature-filled vacation from the grid in which we so often find ourselves entangled.
In fact, you can even stay in a treehouse! Check out these sweet digs below, but don't wait too long. They're sure to book-up fast!
Holiday Popularity
The company recently reported over 1 million bookings have been made for New Years Eve alone, drawing in travelers from over 170 countries to live up the last hours of 2015 in 150 countries.
Airbnb's Head of Hospitality, Chip Conley remarks.
[quote_center]"It's incredible to see the world come together and celebrate in each other's homes for the New Year."[/quote_center]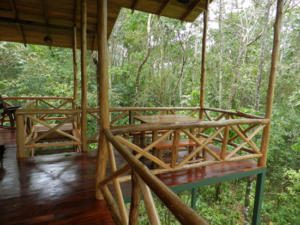 Among the top locations for New Year's travels are of course New York City, Paris, London, and Sydney. Miami, Florida also made the list.
Others, however, are taking advantage of Airbnb's more rustic options, using the network to "get away from the chaos and turning to the comfort of a cabin in the woods… [or] taking to the sea and celebrating on a boat."
Why Choose Airbnb
make friends from around the globe
unique locations (including boats, castles and treehouses)
safety
an eco-friendly company
privacy
pet-friendly lodging available
ratings and reviews
worldwide network
earn money*
* Airbnb offers two ways to earn money through either their Refer a Friend program or else as a host.
Hosting with Airbnb
Looking to earn some extra cash from that guest bedroom or beach house?
All hosts are covered for up to $1,000,000 by the company's "Host Guarantee" which promises:
[quote_box_center]"to repair or replace your Covered Property damaged or destroyed as a result of a Covered Loss, subject to the limitations, exclusions and conditions in the Airbnb Host Guarantee."[/quote_box_center]
Sign-up, then click here to learn how to turn that extra space into extra cash in your pocket.