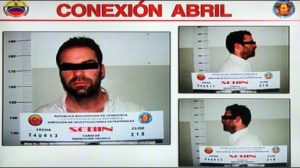 Latin America News – U.S. President Barack Obama called the accusations that a U.S. citizen arrested in Venezuela after presidential elections April 14 is a spy, ridiculous.
Timothy Tracy was accused of financing opposition protests in which irregularities were reported in the victory of Nicolas Maduro.
Obama, who has just returned to the White House after a visit to Mexico and Costa Rica, said that Venezuela has used similar rhetoric in the past.
For his part, the president of Venezuela, Nicolas Maduro in a Chavez 2.0 version, called Obama the "great chief of the devils" and accused him of financing the opposition to destroy Venezuelan democracy.
In a compulsory national chain of radio and television, Venezuelan Foreign Minister Elias Jaua rejected a statement by Obama in Mexico television where the U.S. president said: "Our view has been that the Venezuelan people should choose their leaders in elections legitimate ".
Category: Latin America News
The Costa Rica News (TCRN)
San Jose Costa Rica