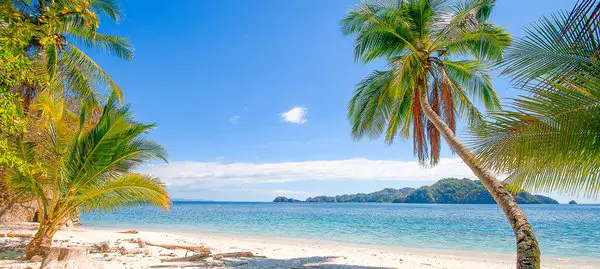 If you have visited Costa Rica, you surely have enjoyed its countless beaches; and you know that they are a paradise come true. The country's beaches are beautiful, especially because they stand out for their white sand colors and turquoise waters.
Let's talk a little bit about Quesera beach. A hidden paradise.
Visiting this beach is like being in a living magazine, its white sands and turquoise waters leave you a lasting memory. It is located on the Nicoya Peninsula and is part of the Curú Wildlife Refuge.
If you're looking to spend time with your partner or friends, this is the ideal place. Or maybe you want to practice kayaking, snorkeling or hiking, Quesera has all these options. Its crystalline waters are magical, you can admire the ocean floor, and dozens of palm trees will give you the shade in the sand. Do not forget to prepare the best spot for the most awesome sunsets.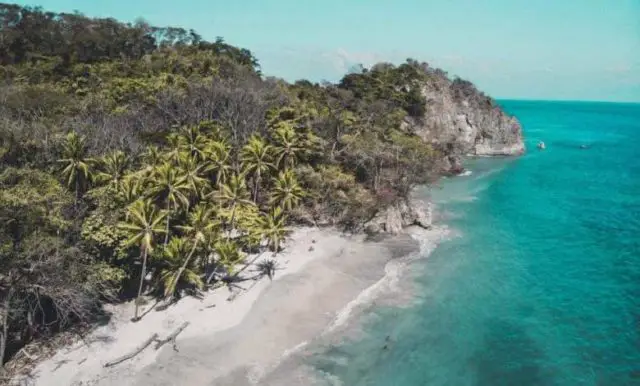 Facing the coast, there is Tortuga Island, which incidentally is another tour that you can do when you are in the area. This nature sanctuary has 1,496 hectares of tropical forests, with mangroves along the coast. It also has a great variety of flora and fauna, specialists have identified 78 species of mammals, 232 different types of birds, 87 reptile species and more than 500 species of plants.
How to get to Quesada?
Drive to Puntarenas (1h40min via route 27) then take a ferry to Paquera (1h30min) once in Paquera drive for 30 min until you reach Curú (entrance on the left) to El Refugio (the refuge), from here you can make a two-hour nature trek or a half-hour boat ride.
The park is open from seven in the morning until four in the afternoon, although those who are staying in the cabins of the refuge can stay and even enjoy night tour walks.
Services offered (at the refuge): Showers, bathrooms, restaurants, security guards, and cabin rentals.