Today's guest blog is by Roy Sebastian Ramirez III, founder of Project Polaris, an ambitious international student-operated space collective.
Project Polaris is an open-content, nonprofit, academic, and international collaboration whose goal is to create an environment where students can grow both culturally and technically. The program is organized and supervised by AREX, a Costa-Rican-based start-up that contributes to the globalization of space, by developing innovative aerospace related projects. With a total of 85 students, 12 nationalities, and 22 spoken languages, Project Polaris works like an "international mini-NASA" by connecting people who are passionate about space and allowing them to simulate their own space agency.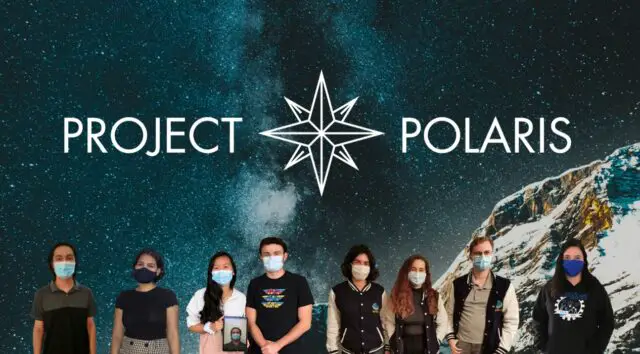 How did the program start?
We started planning the program in early January and began by getting in touch with student organizations shortly after. By April we were already working with associations like ESO from the French university ESTACA and with Costa Rica Institute of Technology's TECSpace. Together, we suggested a total of eight projects, narrowed it down to four, and then opened a voting process to allow potential program participants to pick their favorite one. The winning project was announced shortly after, and by mid-June, we started the application process. Our guest organizations (ESO, TECSpace, and GEARE from Purdue University) helped us get in touch with students and interview many of them. After reviewing all applications, we selected the 2020-2021 cohort and prepared to kick-off the project in August. During the entire month of September, we held several inductions to better explain the different aspects of the project to every team. These aspects include the technological platforms from our sponsors like Valispace and also a workshop about interculturality by our French sponsor Itinéraires Interculturels. Since then, we have started to work on the logistical side of the program (financing, travel arrangements, internships, an exchange program, etc.) as well as on the Preliminary Design of the Star Rover, which we hope to present to the Ad Astra Rocket Company later this year.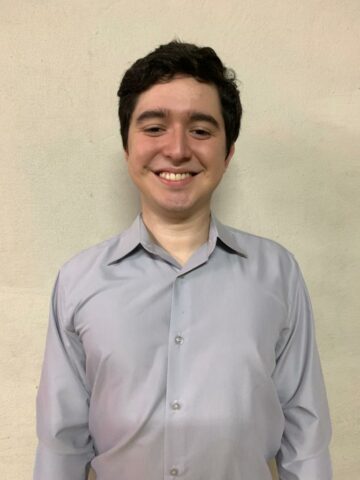 What is the Star Rover?
Different to traditional grounded rovers, the Star Rover proposes the use of a buoyant gas to explore Titan, one of Saturn's most attractive moons. By using a chemically-produced gas to inflate a balloon in a dense atmosphere, a resulting upward net force allows the rover to hover above the surface. By using the same gas to feed side-thrusters, the Star Rover will be able to move horizontally and then land on sites of scientific interest. Titan's landscape includes methane lakes, dunes, and cryo-volcanoes that could hold the answer to some astrobiological questions.
A prototype of the Star Rover will be developed and tested over the course of two years. Its preliminary design began in September 2020 with a thorough analysis of the different celestial bodies the rover could visit and its systems. We are now diving deeper into the specific design of the main components as we prepare to assemble them in Costa Rica over the Summer of 2021. Afterwards, we will continue the development of the rover until September 2022, where we will present our rover at the 73rd International Astronautical Congress in Paris.
How does this "Mini NASA" Work?
Project Polaris is divided into ten teams: six technical teams, three support teams, and the administrative team. The administrative team acts as the board of directors of the program, and it is composed of eight students (two Costa Ricans, three Americans, and three French). In order to lead the program towards success, the admins work close to our partners, AREX, and the chiefs of all nine remaining teams.
The six technical teams are General Design, Propulsion, Structures, Electronics, Software & Simulation, and Chemistry & Heat Transfer. The three support teams are Financial, Social Media, and Hosting & Travel. Project Polaris is an extremely multidisciplinary project, so all teams communicate together to make things work. For example, Software & Simulation creates simulations for almost all the technical teams, Chemistry & Heat Transfer designs the cooling system for Propulsion, Structures makes room in the rover for other teams' components, and so on.
Project Polaris is not just an engineering project
Our motto is "One Space, Un Espace, Un Espacio", because we believe in the unbeatable power that diversity and unity can bring into the way space is done. Today the aerospace industry is mostly governmental, very competitive, and extremely secretive. Project Polaris is here to prove to the scientific community that self-motivated students can work together to do something great despite any cultural differences.
For more information please go to: http://www.arexcr.com/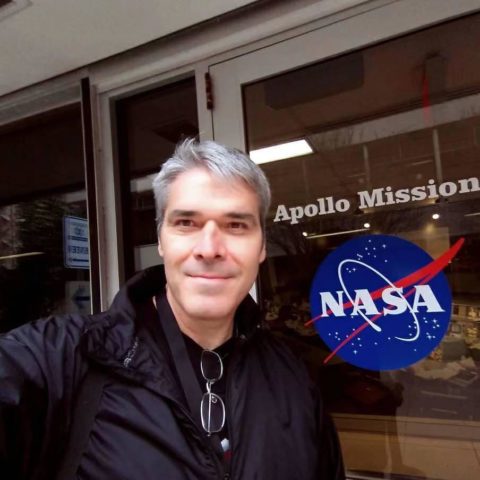 Bruce Callow is a Canadian teacher and co-author of the book To the Stars: Costa Rica in NASA. He does space education outreach work on behalf of NASA.