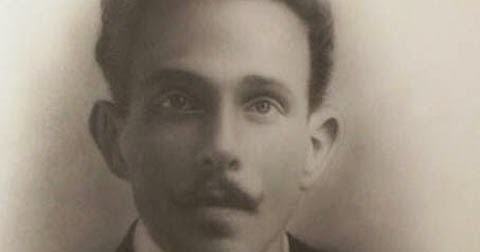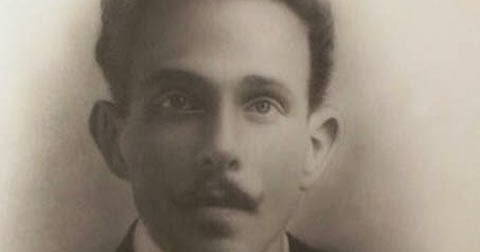 Lisímaco Chavarría Palma (San Ramón, Costa Rica, May 10, 1878 – August 27, 1913) was a Costa Rican writer and poet. Of humble origins and scarce academic training, in his short life, he managed to position himself as one of the most important poets of Costa Rican literature, representative of modernism in Costa Rica and a developer of a style, which led him to be considered a renovator of national lyric poetry. He is "Benemerito de las Letras Patrias" (National with Great Merit Recognition) since 1994.
Biographical synthesis
TIP: Get updates on upcoming Costa Rican Retreats & Events by joining our newsletter. Don't miss out on what's happening around you! Click here.
He was born in the town of San Ramón in Alajuela, on May 10, 1878. His father was Eduardo Chavarría and his mother was Teresa Palma Esquivel. He attended primary school in his hometown but had to abandon his studies to devote himself to agriculture as a means of subsistence.
His work, dense and complex, assumed different processes of hybridization: from romanticism to modernism, through orality, indigenous cultures, and popular sectors, in a representational effort that never left aside the concern for the stylization of language.
He took advantage of his facility for the plastic arts for earning his daily sustenance. He also dedicated himself to watchmaking in Atenas and was a teacher in Santa Rita de Nicoya and Tabarcia de Mora.
The poet not only limited himself to praising the deepest of the national soul and the Costa Rican being, but he had the characteristic of expressing himself and reflecting the peasant's existence and the roads of the new homeland. His life was always very difficult.
Focused on the most intimate questions of philosophy, in the constant dilemmas of the human being, he had, however, the lucidity of expressing, in a clear but also excellent language, everything that squeezed the poet's soul.
He was a Costa Rican chronicler of the early twentieth century. The fledgling national literate movement that began to forge a place in the world traveled through his gaze.
Chavarría was part of that work of internationalization of Latin American literature: Argentina, Spain, Panama, and Venezuela, got to know his works. In his homeland, he obtained wide recognition and at the same time superb rejections due to his peasant origin. However, his production stands as one of the most outstanding textual elaborations that gave the foundation to contemporary Costa Rican literature.
In the history of every country, there have been men and women who have left an indelible mark on their culture. In our environment, Lisímaco Chavarría Palma is an imperishable example of this.
Literary career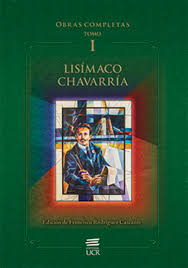 He published his first poems, Orquideas, in 1904, and a few months later, the second, Nomadas, with a prologue by Antonio Zambrana. His first writings, due to his shyness are hidden under the name of Rosa Corrales de Chavarría, his first wife. In 1904, he wrote several essays on the plastic arts, which highlighted the pedagogical work of Tomás Povedano in this field.
The triumph of the poem El Arte, which won the first prize at the festival Fiesta del Arte (1905), precipitated a dispute between Lisímaco and his wife for the authorship, which precipitated their divorce.
Shortly thereafter, it was proven that Chavarría was the author, and the following year, two of his poems, Al thinker and Work, won the first prize of the Art Festival that year.
Between 1905 and until his death, he will devote himself to improving his poetic production, publishing his works in the magazine Páginas Ilustradas. He also dabbled in essays.
In 1907, he published Años Líricos and began his painting studies at the School of Fine Arts directed by Tomás Povedano. Several high-quality pictorial works have been attributed to him whose authorship has not been proven.
In 1908 he published his book De los Andes, which made him known as a poet in all Latin America. This allowed foreign magazines to begin publishing their poems: Francia Amerique (Paris, France), Cuba (Havana, Cuba), America (New York, USA), Expectativa Literaria (Alicante, Spain), El Comercio (Quito, Ecuador), El Periodico de la Tarde (Mazatlan, Mexico).
He also put himself in touch with prestigious Latin American writers. A poem of his, El Arbol del Camino, won a contest of Latin American poetry organized by the New York magazine América, while in Mexico he was declared the second most renowned poet of Latin America, after Rubén Darío.
In 1909, for his Poema Del Agua, he won the La Flor Natural award in the floral contest of Costa Rica and two Honorable Mentions for Palabras de la Momia and Los Carboneros. This national award marks the consecration of Lisímaco as a poet of an era and launches him internationally by recognizing him at the level of such prestigious figures like Rubén Darío, Manuel Magallanes Moure, Manuel Baldomero Ugarte, Ismael Urdaneta, and José Enrique Rodó, who became his epistolary friend.
Lisímaco Chavarría's work is mainly composed of lyric poetry and presents marked features of modernism, although many of his poems have different nuances, without clinging to the guidelines of that movement.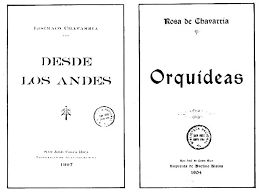 In his poetry, there is a deep attachment to the land, motivated by his peasant roots. His first works are located within symbolist modernism, with a world view in which morality and spirituality are more important than aesthetic beauty. Therefore, no aristocratizing and cosmopolitan aspects of Parnassian modernism are present in his works.
In his poems, he is interested in describing aspects of national life (country life, agricultural work, birds), although without delving into them, treating them as brushstrokes. His poems are bucolic, full of metaphors, in which he inserts the vernacular language, typical of his homeland. This resource is widely used by the poets of the time, being a characteristic of the nationalist movement.
Death
He died on August 27, 1913, at the early age of 35
From tuberculosis.