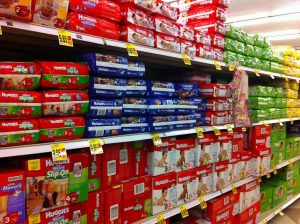 The Costa Rica News (TCRN) – The American company Kimberly-Clark invested $31 million in Costa Rica in a new plant that was opened this week, and a service center with which they will be able to attend to the Central American market, the company said.
The plant is 100,000 square meters and located in the province of Cartago (center). The investment for the company was $27 million and they will produce disposable diapers for the Central American market.
TIP: Get our latest content by joining our newsletter. Don't miss out on news that matter in Costa Rica. Click here.
For its part, the shared service center, located in the province of Heredia (center), required an investment of $4 million and will be responsible for supporting the business network of the company in Latin America in areas such as finance and technology.
In total, 100 jobs will be created between both facilities.
"This new investment, added to the $63 million that has been invested in the last 5 years, demonstrates the confidence that the corporation has in Costa Rica, and the intention to remain leaders in the country" , said the country manager of Kimberly-Clark, Matthew Pinto.
This company was set up in Costa Rica in 1964 and has about 1,300 workers at two plants in which they manufacture personal care products. (ACAN-EFE)
The Costa Rica News (TCRN)
San Jose Costa Rica