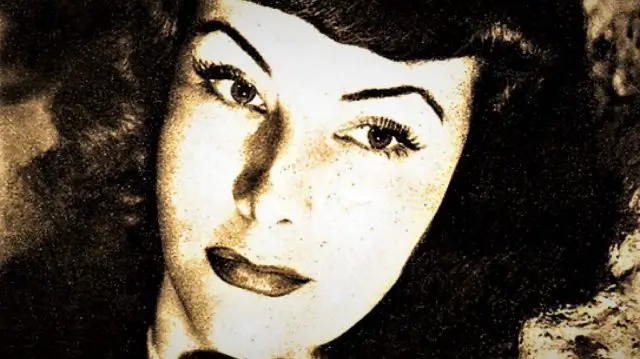 Yolanda Oreamuno Unger was a Costa Rican writer who ventured her works into essays, stories, and novels. She constitutes one of the most important personalities of Tico literature, being always Avant-garde in her life and work. She was the first writer who exposes and rebels against the situation of women in Costa Rican society, in the first half of the twentieth century.
Her forty years of life seem divided into two periods: until she was 20, she was a beautiful and talented young woman, who gained popularity in society; the other 20 were years marked by tragedy, loneliness, and disease.
She was born in San José on April 8, 1916, and began writing at a very young age. Daughter of Margarita Unger Salazar and Carlos Oreamuno Pacheco. Her father died when she was nine months old. She grew up with his mother and grandmother and expressed great affection to the latter.
She attended secondary education at the Colegio Superior de Señoritas, graduating in Accounting; Also, she studied typing and secretariat. After finishing his studies, she worked in the Post and Telegraphs building, where the former Ministry of Finance was located.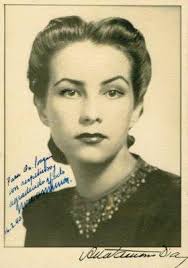 "Her youth is spent in friendships, walks, sports, and very intense cultural activities, but of a high level. Her character and beauty made her one of the most admired Costa Rican society girls during this period."
With 20 years old, in 1936, she published her first story, "The Lizard of the White Tummy", and also "For Revenar, not for Max Jiménez". At the Chilean embassy, where she worked, she met the diplomat Jorge Molina Wood, who married and went to live in her husband's country. In Chile, she writes the stories "The Tides Come Back at Night" and "Don Junvencio", these works would remain in the hands of Hernán Max and would not be published until 1971.
At the end of 1936, she returns to Costa Rica after her husband, a victim of an incurable disease had committed suicide. The following year she married Óscar Barahona Streber, a lawyer member of the Costa Rican Communist Party; with him she came into contact with Marxist ideas and participated in anti-Franco and defense activities of the Spanish Republic.
It was one of her most prolific years: Her works appear in the American Repertoire, a magazine published by Joaquín García Monge, who will become her teacher, editor, and friend. Among the stories that saw the light that year is "Figure 40º above zero", "September 18th", "Mass of Eight", "Urban Candle", "The Spirit of My Land", "Insomnia and the Black", and "Sense of Joy".
"She wrote her first novel, "On Land" in 1940, and sent it to a contest in which she shared the first prize with two other writers. Dissatisfied with this decision, she refused to send the manuscript for publication to New York and finally the text of that work was lost.
On September 21, 1942, her only son, Sergio Barahona Oreamuno, was born, and that same year the relationship with her husband began to deteriorate, which would end in divorce.
She travels to Mexico and then moves to live in Guatemala, where she acquires that country's nationality. Later, in 1949, seriously ill, she stayed four months in a hospital in Washington D.C.
Later, she retires to Mexico, and at the home of the Costa Rican poet Eunice Odio, she dies in 1956. Being buried in a Mexican pantheon, but in 1961, her mortal remains were transferred to San José, Costa Rica, wherein the General Cemetery lays her burial pit no.729 with the Dolores painting.
Her grave remained 50 years without even an inscription and only on the 55th anniversary of her death, on July 8, 2011, by the initiative of the Costa Rican writer J. P. Morales did a commemorative plaque came to be placed.
Portrayed in life by various artists, among which are Margarita Bertheau, Manuel de la Cruz González Luján, Teodorico Quirós and Francisco Amighetti stand out. On December 2, 1997, a sculpture of her by Marisel Jiménez was inaugurated on the Paseo de los Artistas from the National Theater garden, in San José, next to the bust of her friend and poetess Eunice Odio.
"Her novel The Route of His Evasion" (1948), is for many critics the most advanced Latin American contemporary novel in terms of narrative techniques. Some of the references in this novel could be said to correspond to Thomas Mann, Sudermann and Marcel Proust.
In her literary work, Abelardo Bonilla argues that "in all the works of Yolanda Oreamuno there is audacity of conception and form, but the lack of interior unity is evident".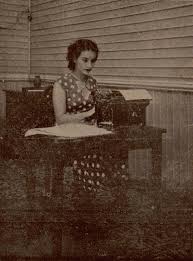 "The Fugitive" (2011), a novel by Nicaraguan Sergio Ramírez, is inspired in Yolanda Oreamuno. In this work, we are presented with the life of Amanda Solano (Yolanda) through the memories of three friends, characters that they also have as prototypes to real women; Thus, the last story is that of a singer, Manuela Torres, who would correspond to Chavela Vargas; the other two, Gloria Tinoco and Marina Carmona, are inspired by Vera Tinoco Rodríguez, married to a son of Costa Rican President Rafael Yglesias Castro and the pedagogue and writer Lilia Ramos Valverde (1903-1985), respectively.
As "Editorial Costa Rica" points out in the page dedicated to the author, "Yolanda Oreamundo is a key personality in the Costa Rican female novel, the first writer who exposes and rebels against the situation of women in the society of our country, in the first part of the 20th century."
Her Works:
Some of her stories and essays are:
• The White Tummy Lizard (1936)
• Route of his escape (1949)
• For "Revenar", not for Max Jiménez (1936)
• The ethical environment and tropical myths (1938)
• My wife and my mountain (1938)
• The return to the common places (1938)
• Insomnia, dedicated to Auristela de Jiménez (1937)
• Colombian poetic panorama built only in memory (1940)
• Protest against folklore (1943)
• Urban candle (1937)
• Mass of eight (1937)
• 40º over zero (1937)
• The spirit of my land (1937)
• Apology of the sweet lemon and the landscape (1944)
• Mexico is mine, in American Repertoire (1944)
• Two storms and an aurora (1944)
• Shadow Caste (1944)
• Passengers to the north (1944)
Novels:
By land (lost text)
The route of his evasion (first prize awarded in the Central American Novel Contest convened by the Ministry of Public Education of Guatemala in 1948. This novel was edited in 1970 by EDUCA, subsequently, by Legado editorial and in the 1980s by Editorial Costa Rica, who has released several reissues, including electronic versions.)
The Yolanda Oreamuno book (This book from the series "Who was it and what did it do?" About the Costa Rican writer Yolando Oreamuno, published by the Ministry of Culture, Youth and Sports, is a clear commitment to approach and claim recognition to the life and work of Yolanda Oreamuno. Without excessive pretensions, the author of this essay approaches with sensitivity and appreciable expository rigor an intense and passionate work, a precursor in many aspects of modern Latin American.
Other works:
Along the short path (a compilation of essays, criticisms, and stories, plus four chapters of the route of his escape. Editorial Costa Rica, Costa Rican Library of Authors collection, 1961 in 2012 an expanded edition appeared and the following year, an electronic version.
Unknown reference stories:
• From his dark family, written in Mexico
• Harry Campbell Pall, written in the United States
Texts from an unknown location:
• Cannan's wedding
• Aunt had braids
• The key
• The genic chaos in Abela's painting
Awards:
• Central American Novel convened by the Ministry of Public Education of Guatemala in 1948
Sculptures by Yolanda Oreamudo:
Alejo Doubles (Marble sculpture, Taken from Emilia Macaya)
Spirit in haughty flesh (University of Costa Rica)
Marisel Jiménez (Located in the garden of the National Theater, Bronze, and 67x36x23cm)