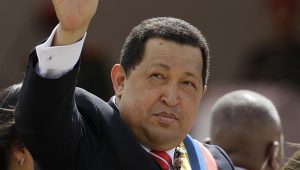 Latin America News – The Spanish newspaper ABC reported that Venezuelan President Hugo Chavez will not recover from his illness, as doctors who are treating him in Cuba and informed the family that Chavez "is not able to return to chair".
The report indicates that Hugo Chavez had lost his voice completely, this as a result of treatment and also lost mobility, which prevent him to resume his duties.
TIP: Get our latest content by joining our newsletter. Don't miss out on news that matter in Costa Rica. Click here.
That newspaper has reported several days on the health of Hugo Chavez had earlier reported that "his gaunt appearance and persistent respiratory distress, have prevented Chavez issued a message to the country.
Apparently, the president would have had heart failure and was in a coma for 14 minutes on 5 January, but the authorities have not confirmed.
Meanwhile, Venezuelan Vice President Nicolás Maduro said Friday that the recovery of the President "is a slow process and battle clinging to Christ."
Just yesterday, February 8 two months met the Venezuelan president went to Havana to treat cancer, his true condition was not released by the authorities of that country.
According to the Spanish newspaper, the Venezuelan government announced the news in the coming days.
Category: Latin America News
The Costa Rica News (TCRN)
San Jose Costa Rica