Costa Rica does have a lot to recommend it as a fabulous place to consider moving to, such as great prices on real estate, amazing biodiversity right in your own backyard, quality medical care at a fraction of the prices in North America, stunning natural beauty right off your front porch, lower cost of living for a quality of life, and glorious weather all year-round. But what makes the transition into your new life in Costa Rica even easier are the friendships you develop with fellow expats and locals.  These new friends will make the difference to help you feel at home, and part of a community.
The Costa Ricans (Ticos) are generally very welcoming and friendly to all newcomers.  Making friends with the local expats can be just as easy too, especially when you consider that you and they have shared many of the same experiences.  And those local expats can be an invaluable resource as you learn your way around your new community, such as how to find a good mechanic, where to buy a new filter for the pool, accessing provisions that you don't know where to find, or even simple things like how and where to pay your first electric bill.  So don't be shy, and start connecting with your local expat community.
Some of the favorite places to meet local expats and make new friends.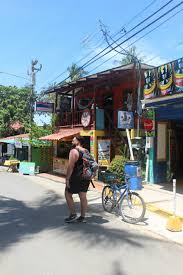 Farmer's markets are a great place to start as most everyone heads there to buy their weekly veggies, and catch up with friends.  The Saturday Market in Montezuma on the Nicoya Peninsula is a great example of this.  It is located in the central park right down town.  You can find organic produce, local handicrafts, and even delicious pre-prepared food to take home for dinner.  Most of the local Ticos and expats head here each Saturday as it is the weekly gathering hangout for the whole community.  Great place to start making some new friends.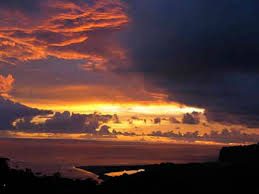 One small town, Ojochal, found in the Southern Pacific Zone is famous for the delectable selection of 4 and 5-star restaurants.  This area in Costa Rica is also famous for the extraordinary views from the nearby mountains, secluded and quiet beaches with great surf conditions, and a gentle laid-back life style.  Even more reason to stop in for a visit, and meet some of the locals as the restaurants are favorite hangout places in the expat community.  The range of cuisine is surprising for such a small town, such as Indonesian food at Citrus, Asian-European fusion at Exotica, Italian at Mamma e Papa's, Mediterranean food at Azul, and even a French Café for morning croissants and coffee at Pancito's.  El Castillo Hotel has a regular Wednesday evening Happy Hour, and one of the most amazing spots to meet up with friends and enjoy the spectacular sunsets.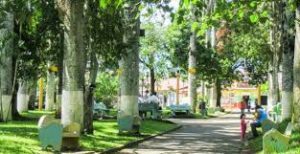 In the Central Valley town of Atenas, the best place to meet other expats is Kay's Gringo Postres.  This is a local restaurant that meets so many needs in the community. Where to go when you are really craving American food, and more rice and beans just won't do.  Kay's also has a lending library, a real bonus once you learn how hard it is to find English-language books.  Many of the community clubs and groups choose Kay's for their regular meetings.  And Sunday brunch is always a great day to meet other expats just hanging out for coffee.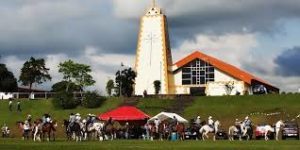 Nuevo Arenal, a small village on the north shore of Lake Arenal, is the best place to find expats from that area hanging out.  And the best place to hang out in Nuevo Arenal is Karacters Bar and Grill.  It is famous for its selection of American favorites, again, when more rice and beans just won't do.  Expats often come here for their Happy Hour, and over time, it has become the epicenter of the expat community in this region.  Besides, a visit to Lake Arenal is worth it just for the pristine, lush, and unspoiled countryside.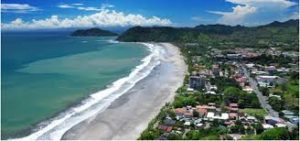 In the Central Pacific, Jaco is famous for the sheer number of expats who have chosen to make this bustling little town their home.  And it is so easy to get around as you can virtually walk from one end of town to the other, enjoying the astonishing variety of shops, restaurants, and businesses along the way.  With so many choices in Jaco, it isn't easy to choose one favorite.  But the expats in town seem to have chosen Jaco Taco as one of their favorites.  They offer a great Tex-Mex selection for lunch and/or dinner, and is famous for their fish tacos and 'make your own' taco bar.  For some expats, the best feature is that they have NFL games playing on their big screen during the American football season.
With all these great options to meet some of the local expats, now get out there and start making some new friends.
Contact Us for more information on other highlights to be found in Costa Rica.