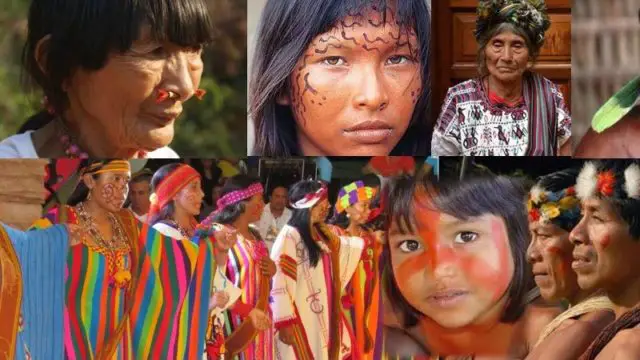 In Latin America there are currently 522 indigenous peoples ranging from Patagonia to northern Mexico, passing through different geographic areas such as the Amazon, Andes, Continental Caribbean, Lower Central America, and Mesoamerica.
By countries, Brazil is the one with the most diversity of indigenous peoples with 241, representing a population of 734,127. Colombia, with 83 (1,392,623 inhabitants) is the second country with the largest number, followed by Mexico with 67 (9,504,184) and in fourth position Peru with 43 (3,919,314 individuals).
At the other extreme are El Salvador with only 3 indigenous peoples (13,310), Belize with 4 (38,562 inhabitants), and Suriname with 5 (6,601 individuals). In the case of the insular Caribbean, such as Antigua and Barbuda and Saint Lucia, there is little data on the survival of native peoples.
Mexico, Bolivia, Guatemala, Peru, and Colombia bring together 87% of indigenous people from Latin America and the Caribbean. The remaining 13% of the indigenous population resides in 20 different countries.
Main Native communities
Five native communities with several million people stand out, such as the Quechua, Nahua, Aymara, Yucatecan, Maya, and Ki'che, and six with populations between half and a million inhabitants such as the Mapuche, Maya Q'eqchí, Kaqchikel, Mam, Mixteco, and Otomí.