There aren't many places in the world where you can witness such an abundance of natural beauty as that found at Drake Bay in Costa Rica's Osa Peninsula.
It is a pristine environment where the emerald green rainforest touches the warm equatorial waters of the Pacific Ocean, this is the perfect place for an eco-lodge.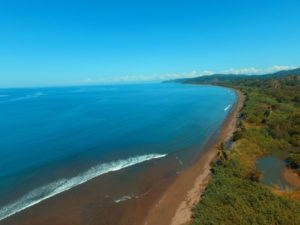 With a prime oceanfront location sitting adjacent to one of Costa Rica's most popular attractions, Corcovado National Park.
National Geographic has called the area, "the most biologically intense place on Earth in terms of biodiversity."
Considered the "Crown Jewel" of Costa Rica's National Park System, Corcovado is home to a number of endangered species including the elusive Jaguar.
Located 12 miles off the coast from the hotel is another gem in the Corcovado National Park System.
Caño Island is a protected marine park that is widely considered as one of the best diving locations in the country.
The Costa Rican Tourism Board lists this specific area as one of the top 5 "must see" regions in the country.
With so much to do here, you couldn't ask for a better location for an eco lodge in Costa Rica.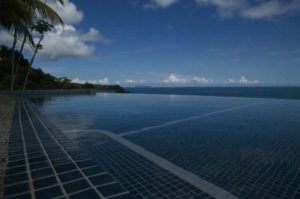 From this location your guests will enjoy world-class deep sea fishing, jungle night tours, zip lining, scuba diving & snorkeling, mangrove tours, Rio Claro river tours, horseback riding, bird watching, whale & dolphin tours or just taking long walks on some of the most exotic beaches you will find anywhere in the world.
Whether your guests are seeking adventure or pure relaxation, they will leave with memories that will last a lifetime.
All Inclusive Resort With New Construction
The 7.43 property features breathtaking views of Caño Island, the Sierpe River inlet and a lush rainforest canopy populated with colorful Scarlet Macaws and Toucans.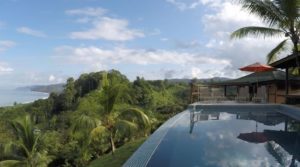 Given the remote feel of the property, access to the property is relatively easy.
The hotel fronts the only road leading into Drake Bay.
For commuter airline service, a regional airport is 15 minutes away and guests can even take a water taxi directly to the lodge.
This is an all-inclusive eco-resort with 11 rooms that vary in levels of price according to amenities.
The hotel is comprised of an original 2 story building that underwent major renovations in 2014 and a brand new upper level complex opened to the public in 2015.
Hotel Details:
Two Story Lower Level Building – Four Standard Cabinas, Hotel Office, Kitchen & Dining Room

Confortables bedrooms

Two Story Lower Level Detached Villa – Top floor Deluxe Villa Cabina and bottom floor Standard Villa Cabina.
Private Deluxe Cabina – Located between the lower and upper level that can accommodate up to four occupants.
Upper Level Complex – Four Exclusive Deluxe Cabinas (up to 10 occupants), infinity pool, palapa with full kitchen, bar, dining room and public bathroom
"El Boomerang" Fishing Boat – Fishing trips are done aboard the hotels new fiberglass 25 foot center console boat. The hotel employs its own full time captain for fishing charters, whale / dolphin watching tours and sunset cruises.
Off Road Vehicle – For guest pickups and transportation, a 4×4 Toyota Hilux has been outfitted for off road use including a snorkel that has been added for river crossings.
Turn Key Income Producing Hotel With Full Amenities
The hotel includes all furnishings, appliances, direct phone service, internet service, upgraded electrical service provided by ICE (Costa Rica's service provider) and a private well water supply with an "on demand" pressure pump, ultraviolet light treatment system, 5 storage tanks totaling 3,840 gallons and a city water hookup for back up use.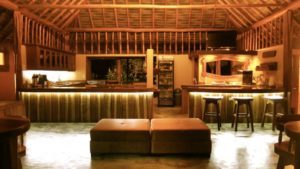 The property also features beautiful landscaping, paved paths for walking between the upper and lower levels of the property and ample parking space for your guests.
The professional hotel staff maintains the property impeccably and also performs all guest duties such as arranging door to door transportation, preparing meal services, providing "in-house" tours, booking external eco-tours and much more.
This truly is a turn key business with multiple revenue streams.
The eco-lodge has established cross-promotional relationships with local businesses and has developed a solid online marketing program that utilizes a professional personal website, Social Media marketing, email campaigns, placement on international travel websites and other effective outreach programs.
With the new addition of the upper-level complex, revenues are increasing and projections are on the rise.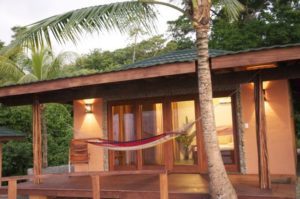 For serious and qualified buyers, we will be happy to provide additional information regarding income and operating expenses.
This place`s price is $ 1,000,000, a rare opportunity to own a premier eco-resort in one of the most beautiful and unique places on the planet!
Incredible Steal For An Income Producing Cash Cow!!
Amenities
Dishwasher
Washer/Dryer
Covered Balcony
Broadband Internet
Patio/Deck

Security Alarm
Central Air Conditioning
Ocean View
Swimming Pool
Contact us at info@TheCostaRicaNews, by WhatsApp at +50688180262 or click here for more information today!
Error: Contact form not found.