Halloween is just around the corner, and parents are starting to stock up on chocolate treats for the trick-or-treaters coming to the door.  But are you aware of what it costs to get those chocolate treats to your door?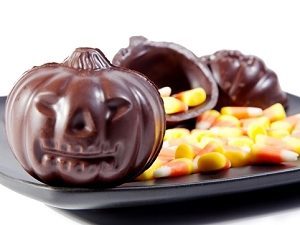 In the United States alone, shoppers spend over a billion dollars on buying chocolate treats for Halloween.  In fact, this time of year accounts for over 10% of the annual revenue for most chocolate companies.  But this year, consider sending a message to those companies that you will be not supporting the child slavery that creates those profits.
A lawsuit was recently filed against 8 different companies, such as Mars, Nestle, and Hershey, with allegations that these companies were deceiving consumers about the child slavery labor business operating in West Africa.  Which is where 2/3's of the world's cacao beans are grown.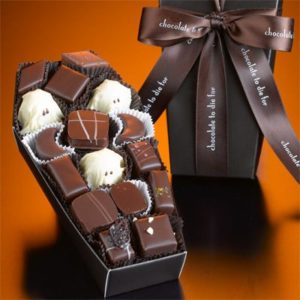 These children range in age from 11-6 years old, and sometimes even younger than that.  They are forced to work anywhere from 80-100 hours a week, and are forcibly trapped on isolated farms.  A film has been made to highlight this horrifying reality. In the film, "Slavery, A Global Investigation", children speak of their experiences where they are often beaten with belts, fists, and whips.  They spoke with a freed slave, Aly Diabate, where she shared that beatings were a regular part of her life.  They would load her with impossibly heavy bags of cacao beans, and if she fell from the weight, nobody would help.  They would beat her and beat her until she picked the bag back up again.
To help make you better aware, and hopefully make wiser choices in your Halloween selection, here are the names of 7 companies known to benefit from this enforced child slave labor:
Godiva                                                Mars
ADM Cocoa                                         Nestle
Kraft                                                  Fowler's Chocolate
Hershey
The US almost passed legislation in 2001 whereby packaging would indicate 'slave free' labeling on the chocolate products.  But the massive chocolate industry, such as Mars, Nestle, and Hershey, managed to stop the legislation from going to a vote.  They 'promised' they would begin self-regulating, and discontinue the practice of child slavery by 2005.  Sadly the deadline of 2005 has repeatedly been revised, and now the current goal is set for 2020.  But that is still years away, and those children are still suffering now.  And most shocking of all, the number of children forced to work in these conditions has risen by 51% between 2009 – 2014.  So much for promises of self-regulating.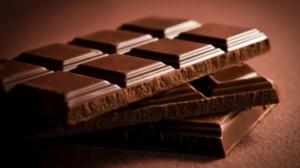 There are socially-conscious companies that you can choose from as these organizations have made it a policy not to exploit children or make a profit from their labors:
Denman Island Chocolate                Green and Black's
Rapunzel Pure Organics                  Clif Bar
L.A. Burdick Chocolates                   Omanhene Cocoa Bean Company
Koppers Chocolate                           Kailua Candy Company
Gardners Candie                              Newman's Own Organics
Cloud Nine                                       Montezuma's Chocolates
The Endangered Species Chocolate Company
For those who live in Costa Rica, there are some excellent choices right here in the country:
CariBeans                                          Sibu Chocolate
Samaritan Xocolata                          Costa Rican Cacao Products
Nahua Chocolate                               Tsirushka
Tom's Chocolates