A giant panda in China gave birth to two baby pandas, announced Chinese authorities earlier today. This is the first instance of Giant Pandas giving birth to twins in captivity this year.
Although it was only announced today, Ya Li, the six year old panda in Southeastern China gave birth to twins last month under the protection of The Institute of Investigation and Reproduction of The Giant Panda in Chengdu.

The two pandas weigh 113 and 114 grams respectively. China reported 1,864 pandas living in the wild back in 2013, according to a government run study.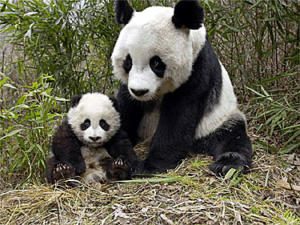 The country had 422 pandas living in captivity as of 2015 and hopes to arrive at 500 by 2020 with a goal of guaranteeing sufficient diversity in captivity for the species on the brink of extinction. Giving birth to multiple young at a time is common amongst the animals.