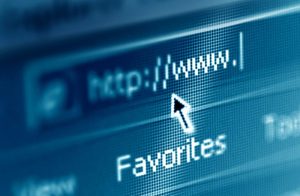 The Costa Rica News (TCRN) – If your business is struggling with its bottom line, there is probably more than one place you need to look at more closely but one of the most important is your marketing mix and especially your online presence.
Internet marketing is one of the most ROI effective ways to reach your target market with your product or services and this is because of the webs breadth of scope and the multitude of ways and tools available to optimize your presence.
Here are five important Internet marketing basics you need to get right:
1. A well-designed website that delivers relevant, consistent content. Structure, content and delivery matter. Your website and its effective reach make it the most powerful marketing tool in your businesses arsenal. If you are not reaching your target audience and meeting business goals it may be to ask if your online platform is functional, is it easy to implement new content, is it well structured front end/user-friendly.
Next, regular, relevant content is King. You should spend more time on blogging. If your current design is static, implement a new or another platform that gives you this functionality. There are over 600 million websites in existence and this figure is rising on a daily basis. A Google search for bed and breakfast san jose costa rica brings back 2,450,000 results. With so much competition out there, it's more important than ever that your online content is fresh consistent, relevant, informative and persuasive.
2. Smarter SEO. Getting top organic search engine results is something every business wants and should strive for. Optimizing content isn't always a top priority when it comes to marketing.
Use the Keyword Tool in Google Adwords to research your keywords and phrase. You should target niche words that have a higher return on global month search results and low completion rating while you work on breaking into higher value keywords and phrases.
Many business owners think it requires a complex knowledge of programming. It really comes down to finding the right tools, understanding keywords, revising website and blog structure, and regularly creating content.
In Google's most recent algorithm, Penguin 2.0, Google likes it when websites become authorities in their niche–and ranking them higher when they are, but it does take consistent work.
3. Think social every day. Now that you have a good design and have regular, relevant content make sure your business is on social networking websites. Facebook, Twitter, LinkedIn StumbleUpon, Digg, Youtube and many other sites are the key to exposing your business. Additionally, while you may have a social media presence, you may not be using it to its full potential.
It's not just social sites that reap marketing rewards for your company but Google has recently put more importance to your social reach and activity, so make sure you work daily and diligently in this regard.
YouTube with one billion+ monthly visitors is a channel you should be strategizing. Consider creating a channel video campaign for your business. If a picture is worth `1,000 words how much is video worth? Have regular content with keyword-rich titles, a pointed message with plenty of reasons to fulfill a call to action.
4. Buying traffic vs. left side organic. Paid traffic is the traffic that you get when you pay the search engines or websites to drive more traffic to your website. It can do wonders for a new and existing business and help you get the desired traffic to get things moving.
Free traffic is without any cost, but it takes a considerable amount of time in achieving higher rank with free traffic. Whereas for paid traffic, you have to pay for every visit that occurs on your website but paid traffic can get you the top spot without much effort.
If you have the budget you should consider buying traffic until your organic traffic gets up to speed.

5. Embrace Media. Open as many media channels as you can. Media outlets tend to be a trusted source of information so article marketing or sponsored content is a great way to increase business exposure. Sponsored content is an advertorial written around an interesting piece that can provide multiple soft calls to action link backs, images, video etc. You also get an ever-increasing ROI as the article generates more hits over time. And, further, the hits are relevant to the searcher when they are searching for it. Compare that to a banner advertisement where once your allotted term is finished the banner comes down often to be replaced by a competitor. Not only that but when was the last time you clicked on a banner? Sponsored content, especially on media sites, has outpaced banner advertising significantly over the past 5 years.
Media sites also share their content on social media sites further exposing you and your reach.
While it is difficult to get on Fox and CNN there will be online news sites and blogs that would love to get content and/or have affordable solutions for you to get your content out there.
These are some of the important basics that you should focus on often. The web is a massive playground with a multitude of ways to improve your bottom line. It takes work to get your online mix right but well worth it when you do.
For more information on how to improve your businesses, bottom line contact us.
The Costa Rica News (TCRN)
San Jose Costa Rica