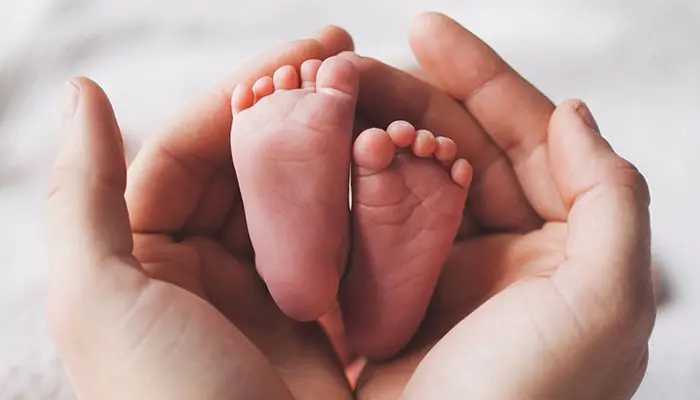 It was recently informed that a 30-year-old woman became the first coronavirus patient to give birth in Costa Rica. Authorities reported that the newborn's test was negative for the virus. The first pregnant woman has made headlines in the nation.
The president of the Costa Rican Social Security Fund, Román Macaya stated: "The mother and the baby are fine and that is the most important fact. The C.C.S.S. (Costa Rican Social Security Fund) has the capacity to attend to these cases in the best way, but we insist on the call to prevent infections and hopefully prevent pregnant women from having to face this disease while carrying out their pregnancy and childbirth."
Protecting life is paramount
The birth, which was originally scheduled for cesarean section on Tuesday, occurred at the San Juan de Dios hospital, a public medical facility in downtown San José, the Costa Rican capital at 8.14 p.m. of this Saturday 25th. The baby had a weight of 3 kilos 100 grams and measured 49 centimeters. "The mother is already walking, control tests are being taken on both the mother and the child," explained the hospital's medical director, Ileana Balmaceda. She became the first pregnant woman with coronavirus in Costa Rica and that was a challenge for the doctors.
Breastfeeding is done with a mask for the mother. It has also been reported that another care that is followed is hand washing and breast hygiene. "If she is not breastfeeding, mother and baby keep a distance of two meters and both mother and baby wear protective masks," explains a statement from the Social Security.
This birth occurs at a time when Costa Rica has reported three other births, but by InVitro Fertilization, thus becoming the first of its kind since this technique became legal in the country. The first pregnant woman is very happy with her baby.
With a pregnancy rate of 53%, the CCSS High Complexity Reproductive Medicine Unit already exceeds expectations and is positioned as a center of high capacity and performance.
The Unit has performed ovarian stimulation in 117 couples, 75 follicular aspirations, 46 fresh embryo transfers and 16 delayed embryo transfers since it began its work the previous year. Three couples have managed to achieve fertilization thanks to the InVitro technique at the CCSS and today Isabel, Sammuel and Abby are healthy babies in the arms of their happy parents.