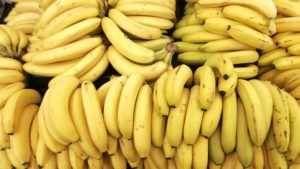 National exports are predicted to show real growth in the first third of this year. So expects the Ministry of Foreign Trade (COMEX) and industrialists, alleging that in 2010 they almost made it out of the hole caused by the crisis of 2009.
Data from November 2010 (latest available for 2010) shows that the country exported goods worth $8,626 million, which is near the $8,979 million placed abroad between January and November 2008, before the global economic crisis.
TIP: Get our latest content by joining our newsletter. Don't miss out on news that matter in Costa Rica. Click here.
That figure exceeds the $7,982 million placed between January and November 2009 – the height of the world-wide plight on exports.
However, exports in 2010 failed to get completely out of the sharp fall of 2009, despite presenting an arduous recovery towards pre-crisis levels.
Difficult scenario. Comex Minister, Anabel Gonzalez, acknowledged that the economic climate will be very tough this year, especially because of the slower recovery than expected in developed countries.
37% of sales of goods abroad go to the United States and almost 18% to 27 countries in the European Union (EU).
These two destinations account for 55% of total sales in the country, while Asia accounts for another 14%.
Some economies in the EU and the U.S. continue to experience problems, which could affect the acquisition of Costa Rican products, said Minister Gonzalez.
In spite of that scenario, Comex maintains the goal of exporting a total of $14,600 million in 2011, a figure that includes both goods and services, stressed the Minister.
When comparing the figures by sector in the first 10 months of 2010 (latest data available), the food industry had a growth of 18% when compared to the same period in 2009. The agro also showed a good performance by increasing 14% when comparing the two periods, while the manufacturing industry was almost stagnant, as the value of sales grew only 3%.
The Chamber of Exporters of Costa Rica, meanwhile, highlighted the good work of the ministries responsible for promoting the production for sale abroad (Comex and the Agriculture and Livestock), but again criticized the impact of the decline in value of the dollar to the income of entrepreneurs.
In this regard, the Minister Gonzalez said there are many other factors related to competitiveness, not just the exchange rate.