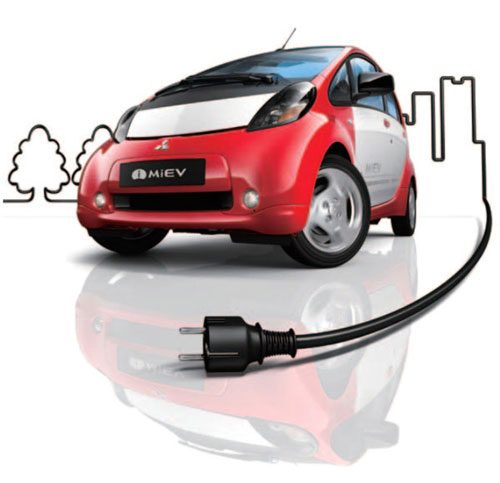 Mitsubishi Motors will launch their first electric car in Costa Rica in February 2011. Mitsubishi is launching the vehicle in Costa Rica before any other country in the Americas due to the progressive plans Costa Rica has made to become carbon-neutral by the year 2021.
TIP: Get our latest content by joining our newsletter. Don't miss out on news that matter in Costa Rica. Click here.
The i-MiEV is a 100% electric car with zero CO2 running emissions. It runs on a lithium-ion battery pack, reaches a speed of 130 kilometers per hour, and can drive 150 kilometers on a full six hour charge. The car is tiny and fits into very small spaces, yet still manages to sit four people.
In the United States, the i-MiEV is expected to cost around $20,000 USD after a $7,500 USD tax break, but no word yet on the Costa Rican price tag.