Anyone who has lived in North America probably has a lot of experience with the recycle programs there.  They are well organized, and easy to support as they provide a much needed service in reducing waste into a manner that can be used over.  But they usually have a big team or organization to do all the 'grunt' work of preparing the waste material for the recycle pick-up.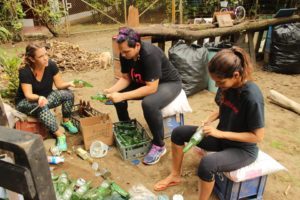 Not so in Dominical, and their recycle program needs your help to continue providing their much needed service for the area.  The Asociacion de Programas Sociales (Association of Social Programs) has been working out of their recycle drop-off location behind Tortilla Flats for a number of years now.  But it is a really big job, and they are looking for more volunteers to come help out on a regular basis.  They have a Facebook page where upcoming dates are posted, as well as posting it on the Domi Crew FB page and the Costa Ballena Bulletin Board FB page.  So be sure to check one of these for their next call for volunteers.
TIP: Get our latest content by joining our newsletter. Don't miss out on news that matter in Costa Rica. Click here.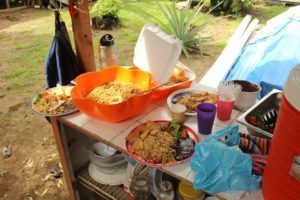 Once a month 10-20 Ticos show up, some even come all the way from San Isidro, to sort the waste that has been dropped off.   They usually meet on a Saturday or Sunday, from 9-3pm, with a lunch provided for all the volunteers.  The recycle site has been working hard in the last few months to reorganize their system and drop-off site.  Volunteers are encouraged to bring their own plastic gloves, wear sneakers and 'old' clothes as it can be a very messy job.  But certainly very satisfying knowing they are making a difference for the environment.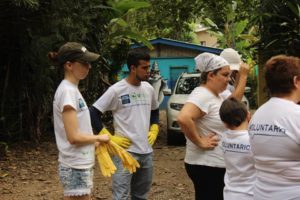 One of Dominical's  local business owner and long-time resident, Rachel, says that the whole program has greatly improved in the last few months.  She got involved because she had no idea how much work was involved.  She has met regular volunteers from San Isidro, as well as kids and other Ticos, and says she is so impressed with their commitment to the recycle program.  As Rachel says, what a great opportunity to help make a difference.  But Rachel says their greatest need now is more volunteers to show up and help.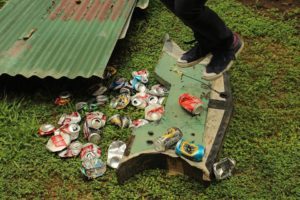 As Rachel says, most people have no idea how much hard work this is.  In other countries, you put your recycle waste into their assigned boxes, the recycle center comes to your house to pick them up, and that's the end of it for the home owner.  It's not like that in Dominical.  Even if you can't come out to help at the recycle center, you can still make a big difference.  Separate and crush all plastics.  Crush soda and beer cans.  Separate tin cans.  Separate glass by color.  Take off any labels, such as on wine bottles.  Remove any plastic stickers from bottles.
Even doing this before dropping off your waste at the recycle center will make a big difference.  But best of all, consider coming down for the next Saturday or Sunday, and become a volunteer.  Great opportunity to meet your neighbors, and help your community.
You can check out the Asociacion de Programas Sociales' Facebook page at https://www.facebook.com/search/top/q=asociaci%C3%B3n%20programas%20sociales%20de%20dominical