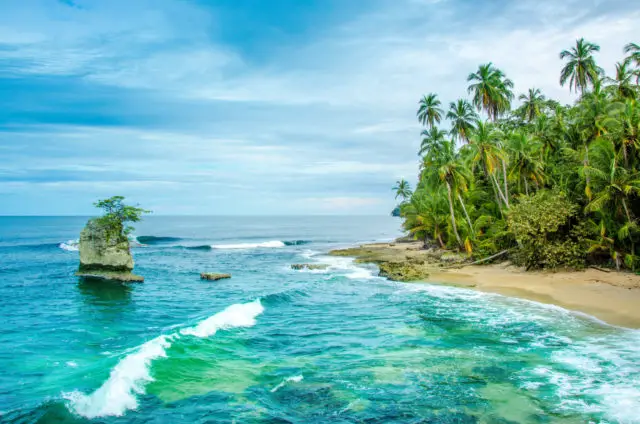 Costa Rica is known worldwide as a paradise destination thanks to its beautiful biodiversity. In this article, we will mention five beautiful little known beaches that you should visit when you are on Costa Rican soil.
Playa Blanca
This is one of the unknown paradisiacal beaches and is located just an hour and a half from the capital city of Costa Rica, San José. It is one of the most divine white sand beaches in the country. Playa Blanca has numerous palm trees and other tree species that provide a refreshing shade to the visitor.
According to its visitors, Playa Blanca has a perfect size (500 mt) to walk and rest, it is also an ideal place for bird watching, make sure to bring binoculars! We recommend visiting it as a family because it is a place that adapts to everyone's enjoyment.
This beach has lush vegetation along its coastline. Its transparent waters are ideal for diving. In the center of the beach, there is a reef that is a good spot for snorkeling and this same reef allows surfing. Also suitable for the bather. A walkable beach throughout the year. It was awarded the Ecological Blue Flag certifying that it meets high environmental and safety standards.
The access road is in relatively good condition, you enter through a stony street that is located at one end of the entrance to the Hotel Punta Leona. It is worth mentioning that Playa Blanca is within the Punta Leona tourist complex, with free access to the public, however, due to its geographical location, it does not have hotels or cabins nearby.
Playa Junquillal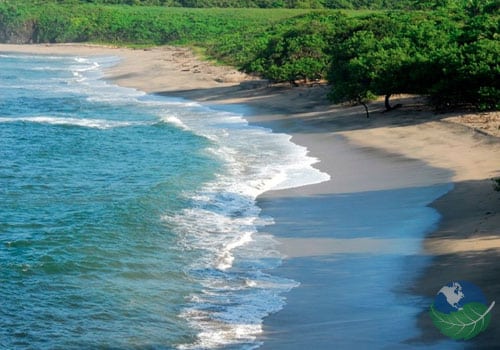 About twenty kilometers south of Tamarindo is the quiet Playa Junquillal. This is one of the most virgin beaches in Costa Rica, with three kilometers of white sand, coconut palms, and grasslands.
Junquillal Beach has a picturesque viewpoint; it is a great place to take photos of your trip to the tropical paradise that any friend will envy!
This beach is a small hidden treasure, here you can enjoy the magnificent sunsets on the horizon. An important fact to know is that Junquillal beach is not the best place to swim due to the strong current. However, it is perfect for surfers, diving, and deep-sea fishing.
Playa Barrigona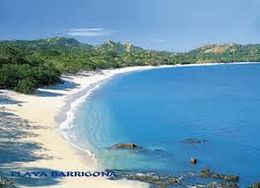 This beach is located in the canton of Nicoya, in the province of Guanacaste. It is a small beach of white gray sand and moderate waves. Walkable throughout the year.
Barrigona Beach is such a refuge of solitude and serenity that olive ridley sea turtles travel thousands of miles across the Pacific each year to lay their eggs on this beach.
To get to Barrigona beach, a few kilometers from Sámara in Guanacaste, you have to use a 4×4 vehicle, a unique experience. It is worth mentioning that this beach remains a very virgin. There are no hotels near the beach, any cabins or restaurants, but it is very close to Sámara, so you can take advantage of your adventure to visit it. On this beach, you can read a book in the shade or learn to surf.
Playa Chiquita
True to its name, Playa Chiquita is a very small tropical site located on the southern Caribbean coast. Being more unknown, not as many visitors arrive as the other beaches in Puerto Viejo; its sea is calm, fresh, and surrounded by beautiful corals to admire. Divers will delight in the color and variety of marine life, which can include hedgehogs, blue parrotfish, anemones, and many more species.
Playa Carrillo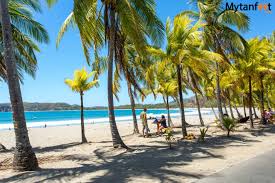 Located on the Nicoya Peninsula in the Guanacaste province, Playa Carrillo is the perfect destination for your next beach vacation. Besides, it is a good option for families with young children or beach lovers who prefer calmer waters.
Playa Carrillo's most beautiful attraction is its thousands of green and yellow palm trees bordering the coast, a place to rest in the shade, and enjoys the sounds of this tropical paradise in Costa Rica.