It's exciting traveling to new places and experiencing new things, but what happens down the road when that new becomes the new normal?
I remember the first time I touched down in San Jose: how weird the world was, life inside a valley.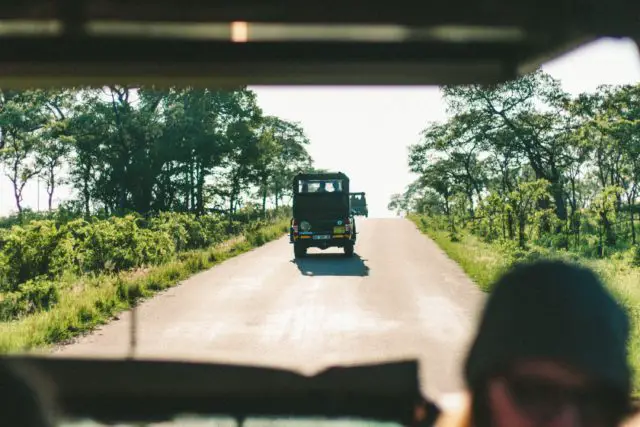 You see, I had grown up with hills, and lakes, and forests… but nothing that would prepare me for the verdant mountains that surround Costa Rica's capital city.
Riding inside the shuttle, watching a society bustle through daily life in a way that made me certain they were unaware of the state of awe I was in, I made a pact. No matter how long I stay here — be it weeks, months, years — I will try my hardest to continue to see Costa Rica through the eyes of someone who has never been here before.
But, as they say, the first note is always the loudest. Soon your ears adjust to the sound of the orchestra, your eyes to the light of the stage, and while you continue to casually enjoy the performance, it becomes just that: casual. All too quickly, las Tres Marias, the mighty triplet of mountainous peaks, take their place in the background of normal life. My stomach begins to crave casados. Even Spanish, a foreign tongue to my body, finds its natural flow through my mouth.
Yù Yī (玉衣)
Ready to learn some new vocabulary?
Yù Yī (玉衣): n. the desire to see with fresh eyes, and feel things just as intensely as you did when you were younger—before expectations, before memory, before words.
The Science Behind Vivid First Experiences
Psychology tells us that when we experience a highly emotional moment, our brain is capable of taking in a lot more details than it typically does in our day-to-day life. These become "flashbulb memories," or memories of brief but intense detail, as though we took a mental photograph. A 2012 study by the University of Toronto attempted to look further into these types of memories and what they call "emotionally enhanced vividness." Postdoctoral psychology fellow, Rebecca Todd explains:
"We've discovered that we see things that are emotionally arousing with greater clarity than those that are more mundane. Whether they're positive — for example, a first kiss, the birth of a child, winning an award — or negative, such as traumatic events, breakups, or a painful and humiliating childhood moment that we all carry with us, the effect is the same."
It doesn't matter what the emotion is — though quite often it's fear. You likely remember where you were, what you were doing, and who told you when you heard bad news such as a national tragedy or a familial death. Similarly, when you find yourself somewhere you've never been, it's natural to feel a bit of fear about the unfamiliar. In such situations, your mind is going to work rapidly to try and understand it's new surroundings.
After a while, however, your mind stores the previous "new" environment as a sort of background image and begins to focus more solely on changes, potential threats, potential opportunities. After all, if we stored everything we saw and everything we felt all the time we'd end up completely overwhelmed.
How to Beat Costa Rican Yù Yī
U.S. First Lady Eleanor Roosevelt once said:
"Do one thing every day that scares you"
Just as "emotionally enhanced vividness" and "flashbulb memories" have been proven, science reveals that challenging yourself with new experiences "will make you more productive, prepare you for new and unexpected changes, help you push your boundaries in the future, and make it easier to harness your creativity." In fact, with good timing, such experiences can even rewire the brain without overwhelming it.
Luckily for us here in Costa Rica, the country is filled with adventure! From waterfall rappelling to feeding crocodiles to simply feeding yourself with food from a street vendor… the possibilities are endless.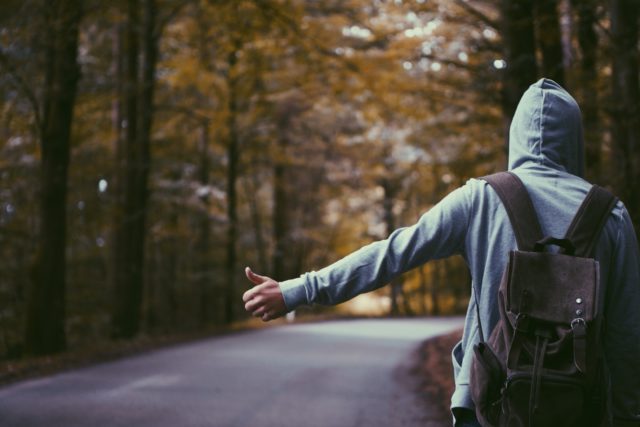 Once you are engaged, cut out distractions and pay attention! The easiest way to do this? Disconnect from technology. Sign out of Facebook. Turn off your data. Live in the moment.
Severing the bond between human and machine will give you more time to create new bonds. Reach out to local volunteering groups, or join a running club. Fall in love with a park you've never visited before, or begin to see your daily surroundings through new eyes.
If you're still having trouble seeing the country as you once did, it might be time to take a trip. Despite its size, Costa Rica has a diversified terrain. If you're currently in the Central Valley, try visiting some mangroves. If you're on the beach, take a hike up to the cloud forests. Wherever you end up going, try and sit in the passenger seat so you can marvel at all the fragments of Costa Rican life you pass by.
Yesterday marked two years since I first stepped foot in Costa Rica, and I'm still amazed at the nation's beauty. Each time I experience the over-the-top kindness of tico culture, every chance I'm blessed with the opportunity to soar over valleys while zip-lining, I can't help but think: WOW! I'm a lot more comfortable now that I know my way around the Greater Metropolitan Area, but I still make time to find new places to visit, people to meet and things to do. Every day I experience a bit of Yù Yī, and every day I try something else to fight it off.
Do you?