The Costa Rican Legislative Assembly introduced a bill to close the National Highway Council (CONAVI), in a forum called The Need for Reforms on Public Transport.  The National Institute of Road Infrastructure's (INIV) initiative eliminates the Steering Board of Public Transport, and the Public Transportation Ministry rejoins the staff creating a new National Public Transport Authority which will oversee all public roads in the country.  They will promote transparency, and introduce public discussions on the processes.  The Transportation Advisory Board would consist of locals related to the sector to ensure proper preparation and implementation of transport planning.  They plan to encourage the use of public-private partnerships, trusts, and other individuals from the private investment sector in the execution of public works on Costa Rican roads.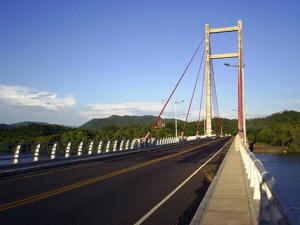 This bill replaces CONAVI, redefines the Ministry of Public Works and Transport's (MOPT) capabilities and tools related to the implementation of transport infrastructure, and establishes basic management principles of road infrastructure.  It also establishes requirements that MOPT focus on infrastructure planning, issuing technical regulations, and monitoring the execution of any work done on public roads. To promote transparency in the public sector about road works in the country, public meetings will be introduced.
Mauricio Gonzalez, Deputy Minister of Reforms and Projects, explained that improvements in the road infrastructure are of great importance to the government, and improvements on local roads have been lagging behind for many years.   "This project is critical to improving the functioning of the transport sector as it will then be better able to make investments that the country needs on road infrastructure," said Gonzalez.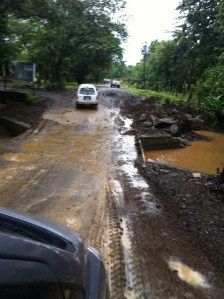 For its part, the Director of LANAMME, Luis Guillermo Loria, said that certain elements have made it difficult to generate a long-term policy on infrastructure and transport.  Now some of the specific reforms proposed by the Vice Ministry of Reforms can be implemented to improve infrastructure.
The Executive Director of the Association of Engineers and Architects, Olman Varga, stated that "the Association of Engineers and Architects of Costa Rica (CFIA) has analyzed in detail the bill proposed by the National Institute of Road Infrastructure (INIV).  We believe that it is a novel approach, comprehensive, and will reorient infrastructure development on the country's roads."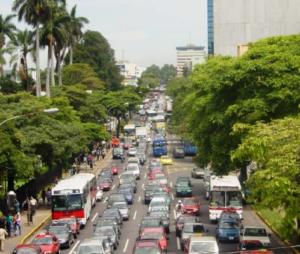 The Director of the Costa Rican Chamber of Construction, Ricardo Castro, says that Costa Rica has a real ability to manage, plan, and carry out the road infrastructure that the country needs.   "We must redesign the processes and systems, and starting from the ground up to state organizations, as all are participating in the transport sector. We must put aside the excuses of years gone by on the conditions of the country's roads, and make way for solutions to carry out the public works which the country requires, "he said.
One can only hope that this all means great news for the over-all improvement of the roads in Costa Rica.