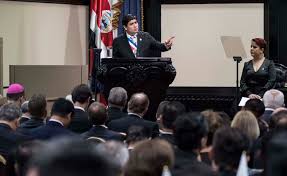 Recently it was announced that the Government of Costa Rica through its President Carlos Alvarado took measures to grant economic aid bonds to Costa Rican workers.
These aids will have a variance between ₡ 125 thousand per month for people laid off or with a working day reduced to 50% or more, and ₡ 62 thousand 500 per month for those who have reduced their working day by 50% or less.
The process already has started in registering digital applications for the granting of this ProtectionBond, that is a three-month temporary financial aid that will be provided to people impacted by the COVID-19 health emergency.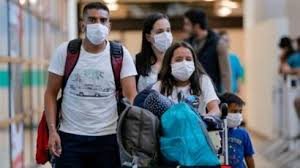 It is important to note that the subsidies will be for those workers who had an income of less than ¢ 750,000 (gross) before the declaration of the Coronavirus emergency.
Through this measure, the Costa Rican Government intends to allocate ₡ 296 billion in social aid. 612 thousand people are expected to receive the benefit, as well as 68 thousand households in poverty, for a total of approximately 680 thousand favored people.
Supporting the citizens most affected by COVID-19
In a virtual press conference, President Alvarado pointed out, "We are aware that the times we are living as a result of the global pandemic that has left millions without jobs around the world, requires extraordinary measures. For this reason, the Government is decisively promoting the Protection Bond in order to provide temporary economic relief to all working people who have had their income affected by the COVID-19 situation."
It is important to point out that the registration to receive this benefit must be carried out virtually through the platform created by the Government:protect.go.cr.This way people will not have to go to a physical government office for registration, rather, they will be able to follow all the steps from the comfort of their home.

This process is totally free, no person should cancel any fee to register. In addition, it has been made clear that no official or institution of the Costa Rican State will call or send messages to ask for personal or bank details. The only data to be managed is on the aforementioned website. For any irregularity, people can call 800-Denounce (800-33686243) free of charge.
The Costa Rican Minister of Social Welfare, Juan Luis Bermúdez, commented: "The platform is designed to be used through mobile devices, tablets or smartphones".Similarly, Bermúdez pointed out, "The message is still 'stay at home'; but if you are a person who is required to go to work and passes by a site that is enabled (with the Internet or a computer), you can make use of those resources".
These are the requirements for entry into the registry:
1. Photograph of your current identity card, TIM identification for minors between 15 and 18 years old and DIMEX in the case of being a foreigner.
2. IBAN bank account (if you do not have one, the website will help you request an account that includes a debit card to withdraw the subsidy at ATMs).
3. An affidavit that has your current employment status: unemployment, self-employed, informal employment without income, a working day made easier by your employer or, also, suspension of your employment contract. The statement must be uploaded to the website as a photograph.
This is undoubtedly a measure that the Costa Rican government is implementing for the benefit of its workers and to counter the negative effects of the Pandemic by COVID-19 that is plaguing all countries worldwide.