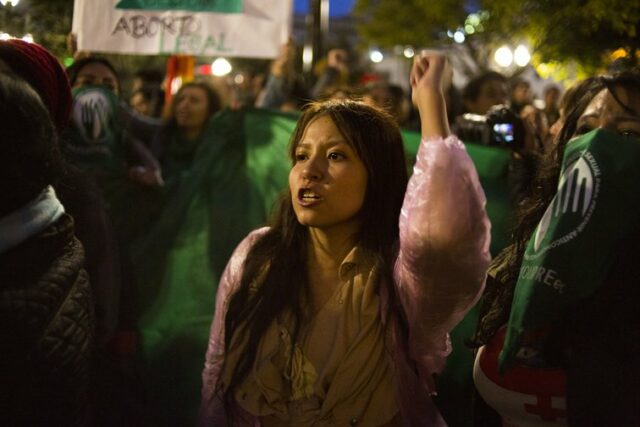 The feminist group known as "Legal Abortion Costa Rica" demonstrates this Monday, September 28th, in front of the Presidential House, commemorating the "Day for the Decriminalization of Abortion in Latin America and the Caribbean".
As reported by the feminist collective, in the coming weeks they will formally present a bill to legalize free abortion in our country. The spokeswoman for "Aborto Legal Costa Rica", Heidy Valencia, said that they will start a campaign to promote an initiative that guarantees legal, free and free abortion.
Also, she considers that even when the country is facing a crisis due to the pandemic, the Group "Aborto Legal Costa Rica" stated the intention to make history in the streets; therefore, they will begin the process of collecting signatures to present the project of law to the current legislation as a popular initiative, for legal abortion.