Costa Rica managed to reduce the number of agrochemicals used per area in agricultural activities, from 10.7 kilos of active ingredient per hectare in 2015 to 9.6 kilos per hectare in 2016, according to a report released By the State Phytosanitary Service (SFE).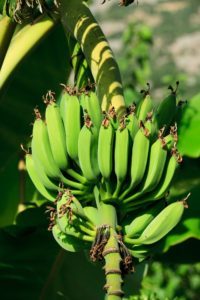 The entity noted that the decrease is even greater if the data are compared with those of seven years ago, in 2010. In that year, a number of kilos of active ingredient per hectare stood at 13.9 kilos. Between that year and 2016, a reduction of 4.3 kilograms per hectare was achieved.
The SFE website indicates that the total volume of active ingredient used in Costa Rica was 11,536,931 kilos in 2010, compared to 8,897,084 kilos in 2016, down 23%.
This state entity, attached to the Ministry of Agriculture and Livestock (MAG) is the official entity responsible for publishing the data on an estimation of pesticide use per hectare in the country.
It is also responsible for ensuring the correct and adequate use of these products, whose destination is the control of pests and diseases in agricultural crops.
The SFE said in a press release the morning of Friday, June 2 that in the last seven years it has invested more than ¢ 300 million in educational and informative campaigns on Good Agricultural Practices (BPA).
Precisely, the purpose is to train farmers in a rational use of agrochemicals, including pesticides, herbicides, nematicides and other products specific to certain pests and diseases and nutritional needs of crops and soils.
According to the SFE, the parallel training of the producers is also carried out, making a continuous effort that is sustainable over time to get farmers to use the agrochemicals in a more appropriate way.