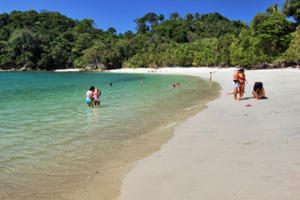 When friends in the United States ask us about our life in Costa Rica, they often ask: "What do you do there? Aren't you bored? How do you spend your time?"
Indeed, for people accustomed to busy lives of commuting, shopping, running errands, paying bills and all the rest of the minutiae of life with a full-time job and family responsibilities, the thought of retiring to a tropical land may seem to promise as much boredom as fulfillment, a case of too much time on your hands. After the "new" wears off of basking in sunshine, bird- and monkey-watching, admiring exotic flora, checking out museums and national parks, doesn't one get a little jaded by it all? The answer really depends on the individual and the fact is you can stay as busy or idle as you choose. Life here, like life anywhere, is what you make of it.
TIP: Get our latest content by joining our newsletter. Don't miss out on news that matter in Costa Rica. Click here.
On a recent outing with friends to a beautiful Gulf of Nicoya beach, I listened with interest as some of the women discussed their lives as expat retirees here in Costa Rica.
"It's amazing," one friend commented, "just how easily I have adjusted to retirement. I never thought I would. I was a complete workaholic – the first one at work and the last to go home. Usually I was still there when the maintenance staff came around."
"Yes, me, too," another woman said. "Until we got here, retiring was the last thing I wanted to do. I loved my job but I love going to the beach more!" We all laughed as we sat soaking in the sun and gazing out at the picturesque view.
As they talked, I found myself quietly disagreeing as they proclaimed their contentment with relaxing in a hammock and reading a good book. Like them, I never imagined actually "retiring." After all, my elderly mother still has a paying part-time job as well as numerous volunteer duties in her West Texas town. With a role model like that, I always thought I would be working well past normal retirement age. But when the economic downturn hit a few years ago and I was laid off like so many other Baby Boomer-age North Americans with no job prospects in sight, my husband and I could read the tea leaves: we would soon face a financial shortfall each month unless we significantly changed our lifestyle.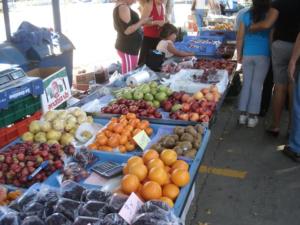 Moving to Costa Rica has given us that new affordable lifestyle but it is anything but boring. Somehow we stay remarkably busy. For one thing, having no car means we do much more walking than we ever did in the States. Walking takes time so, for instance, a recent trip into town for haircuts took up most of the morning and, by the way, cost only $12 for both of us. Every Friday we make the thirty-minute hike to the feria to pick up a week's worth of fresh veggies, fruits, chicken or chiccarones, those tasty fried pork pieces so popular here. While strolling through the farmers' market, we stop to chat with friends, examine handmade jewelry or weavings offered by a Guatemalan señora and consider which of the organic breads from Tom's Bakery to take home. Perhaps we grab a delicious mocha fria from the Balcon Café nearby or stop in at Kay's Gringo Postre for breakfast. There always seem to be errands to run. Finally, with our bags full, we grab a taxi and, for about $3.00, arrive back at our apartment ready for a few laps in the pool.
Then we go to "work." As my husband Layne toils diligently at his computer writing his first novel, I often start work on this column, an unpaid labor of love for me. It has encouraged me to research retirement issues and offers the chance to pass that information on to others who might benefit from relocating here. I also write an occasional blog as a handy means of communication with friends and loved ones. Since I am a moderately successful travel writer, Costa Rica offers abundant choices for colorful and interesting story ideas.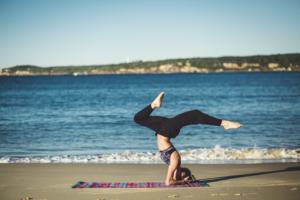 In our small town I have taken classes in yoga, Zumba, Pilates and Latin dance. In addition, there are also at least two well-equipped gyms, training in Tae Bo, Tai Chi and karate, plus art classes and, of course, several Spanish language schools. We have art shows, used book sales, photo exhibitions and karaoke. Larger cities have even more of these kinds of activities, including live theater, hot nightlife and modern shopping malls. Head for any of the stunning beaches for surfing, beach-combing or deep-sea fishing. Rather than being bored, it often seems there are not enough hours in the day.
Since Costa Rican laws prohibit non-permanent residents from taking a job that a Tico could do, this has the effect of making it impossible for most expats to work for wages here. Establishing your own business, however, is strongly encouraged and you can take the profits from that business as income, although you must hire locals to do the work. You can also work online as I do with my travel writing or as friends do for U.S.-based companies.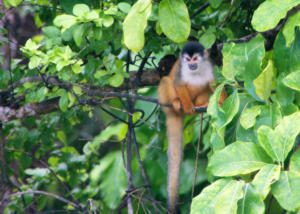 Volunteer opportunities also abound in Costa Rica, from helping in local schools with English classes to working with animal spay and neuter shelters. Volunteer organizations focus on reforestation, rain forest preservation, turtle conservation, environmental integrity, organic farming techniques and dozens of other valuable programs. I even spent a few weeks as a volunteer dance instructor, working with young girls in ballet class. What fun that was! You probably have some special skill or activity that you particularly enjoy; sharing that knowledge can be an extremely satisfying and enjoyable way to spend some of your retirement time. All of these opportunities promise meaningful endeavors that will enrich your own life as well as benefit a local community and ultimately the nation.
The Pura Vida lifestyle is a laid-back one; no one hurries much here in Costa Rica — that is, until they get behind the wheel of a car! Tico drivers are notorious speeders and reckless passers, and traffic laws are not uniformly enforced. Still, other than in the metropolis of San Jose or other large cities, most people enjoy a slower pace of life, a fact that accounts in part for the contentment quotient of Ticos. According to Wikipedia's "Happy Planet Index" for 2009, Costa Rica ranked #1 out of 143 countries. In survey after survey, this country has scored at the highest levels of having a happy population. Costa Rica must be doing something right, wouldn't you say?