Financing a business can be difficult for small companies in their first year, especially if they have been unable to achieve the funding or grants that they were reliant on. However, problems with funding and finance are issues that businesses overcome every year, and there are a number of solutions that you can implement to ensure that your business succeeds in the future.
1.    Bad Credit Score
One of the first issues that businesses encounter can be centered around their personal finances. As a business owner, your ability to take out a business loan or to receive funding is reliant on the state of your personal finances. If you have a bad credit score, it will be more unlikely that you will be able to get the maximum level of loan that you need to support the opening of your business. In order to combat this, one of the best actions that you can take is to invest in personal, short term loans. By being able to repay these by repayment deadlines, you will be able to increase your credit score before you consider taking out more loans or finding funding for your business.
TIP: Get our latest content by joining our newsletter. Don't miss out on news that matter in Costa Rica. Click here.
2.    Inability to Find Grants
Rather than rely on their personal finances or family and friends to get the funding that they need, many business owners look for grants or loans that will enable them to open their business. Many of these are provided by large industry funding schemes promoted by big companies in your sector. If you are unable to get a grant with the company that you have been vying for, there are many other types of grants and loans offered around the UK, including those provided by the government to help small businesses to get back on their feet.
3.    Insufficient Cash Flow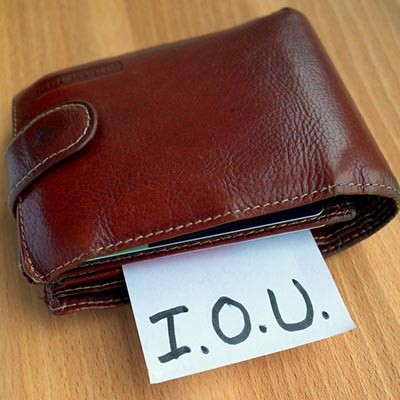 Insufficient cash flow affects businesses at any stage in their development. However, this is most common when they first open, with 60% of new businesses closing in under three years. A lack of cash flow can mean that businesses are unable to reinvest into the quality of their products, and this can also limit their growth and improvement. To increase the cash flow of your business with instant effects, you should have a limited time sale to encourage customers to buy your products immediately, send out your invoices as soon as possible and chase up any that have not been repaid, and ensure that you are only buying the amount of stock that is in demand.
4.    High Expenditure
Many businesses face high levels of expenditure from employees, rent, and bills, for example. To limit and track your expenditure, you should hire a financial advisor to discuss the areas in which you can cut your costs, such as suppliers and stock, and ensure that you are able to track and forecast your profits easily. You should also consider out-sourcing employees or giving them the option of working remotely, which can cut payrolls and energy bills, and consider shared office spaces such as co-worker to reduce rent.