To stay healthy, it is important to maintain an alkaline environment within your body.  The pH levels in your body have a significant importance on your overall health.
The human body naturally creates and maintains an alkaline pH level of approximately 7.4.  Anything above 7.0 is alkaline, anything below 7.0 is considered acidic.  But in our modern world of constant stress and poor eating habits, these can change the pH to an acidic level which then creates the perfect environment for disease to thrive.  Unhealthy diets create acidic environments in the body, and many serious and life-threatening diseases thrive on an acidic environment.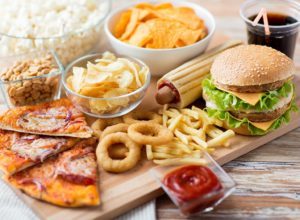 With this hectic life-style of not enough quality food and not enough time to prepare nutritious meals, it is very difficult to maintain the alkaline environment our bodies need to stay healthy.  These unhealthy foods are laden with chemicals and toxins, processed foods contain very little nutritional value, and fast foods and microwave foods provide even less.
Making the effort to switch to a healthy alkaline diet can restore the pH levels in your body, and then support the healing process and your overall well-being.
organic leafy green vegetables, cauliflower and cabbages, broccoli, herbs and spices, root vegetables, beans, nuts and seeds, lentils and peas, onions, garlic, leeks and chives – that means you can eat as many fruits and veggies as you like

2-3 times a week, small portions of grass-fed meat, organic chicken, or fresh fish
avoid any and all processed sugars, instead find unsweetened apple sauce, figs, dried apricots, or fresh pineapple
any dairy products should be avoided as they may cause inflammation, bone deterioration, and support cancer proliferation
avoid grains such as rye, whole grains, wheat, and grain products such as pasta, breads, cereals, cookies, cakes, muffins, crackers, and other baked goods as they all have a high-gluten content
select non-gluten grains such as quinoa, rice, millet, buckwheat, and amaranth
Research has found that processed sugar reduces the magnesium content in your body, and magnesium depletion leads to any number of health issues.  Even 'natural' sugars like agave and honey should be eliminated at first to support your body making the adjustment to a more alkaline state.  These can be used sparingly afterwards.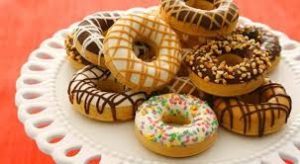 More and more people are having health problems with foods containing gluten.  Studies are revealing that gluten causes inflammation, and not just in the stomach or intestines.  It can have serious health effects throughout the body for those who are highly sensitive to gluten products.  You will need to be very careful when choosing those 'gluten free' prepared products, as they have sugars and processed oils added to the manufacturing process.
The key to making these changes and to improving your overall health is balance.   And for your body's pH levels, it is actually the key to life.  By eating more alkaline forming foods and fewer acid forming foods, you can then maintain the proper pH balance your body needs for good health.