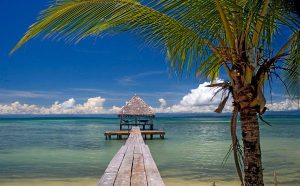 Central America real estate continues to see positive growth despite global economic concerns.
Central America has made steady progress in the past decade towards social development and economic growth. Central America is home to some of the poorest countries in the world, but despite that there has been economic progress and positive growth indicators.
Area such as Honduras and Guatemala still struggle with stability and security issues so home/properties in real estate has not seen significant growth, but the several business sectors have seen growth.
All the countries of Central America are susceptible to fluctuations in commodity markets. Costa Rica is the most susceptible to economic condition in the USA, especially the tourism industry. When times are tough for North Americans, they travel less and Costa Rica's tourism industry highly sensitive to this.
Central America has become a popular retirement location for many Americans. Lower land and construction costs, low cost of living and the tropical environment have made the region very popular with retiring couples, as well younger people looking to reinvent themselves in an emerging market.
Instability in the American markets has caused many baby boomers to look to Central America to make their retirement money go further.
Ocean and Mountain View homes can be purchased for a fraction of what they would cost in the United States and Canada. In Central America the real estate industry has little regulation or oversight, however Panama is an exception recently passed a law requiring real estate agents to be licensed. Costa Rica and Panama are the only Latin American countries other than Brazil to have regulated oversight.
In spite of the European economic crisis and the uncertain future of the United States economy, Panama was the only Central American countries in Latin America to make the Latin America Top 5 Economies list, along with Peru, Chile, Colombia, and Bolivia continued to grow at a solid rate in 2012, with Gross Domestic Product (GDP) increasing between 5 and 10 percent in each country. This growth persisted even as Brazil, Mexico, and Argentina encountered difficulties maintaining sustained growth.
Within Central America, Costa Rica, Nicaragua, and Panama have positioned themselves as the top three picks for retirement, each with its own unique set of pros and cons.
With 73 million U.S. baby boomers set to retire over the next 10 years, these three countries are expected to see significant growth, in the near future.
The Costa Rica news (TCRN)
San Jose Costa Rica