When you want to explore the Osa Peninsula from the seaside of the Golfo Dulce, the will definitely have to make Puerto Jimenez your home base for time. With its around 1.100 citizens it is by far the biggest town of the Osa. The entrance to Corcovado National Park is nearby as well as the Golfo Dulce. Many beautiful pristine beaches are only a few minute car drive from Puerto Jimenez away. It is obvious that the biggest variety of restaurants, tour operators and activities is located here. To benefit from the biggest flexibility during your trip, you should consider staying in the centerpiece of Puerto Jimenez.
Carolina Restaurant and Cabins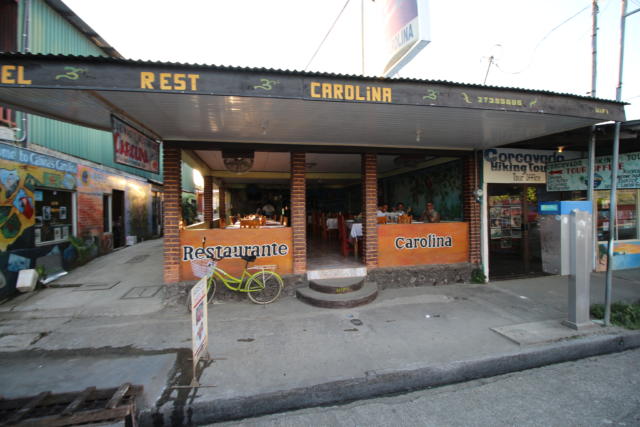 TIP: Get updates on upcoming Costa Rican Retreats & Events by joining our newsletter. Don't miss out on what's happening around you! Click here.
Right in the middle of several shops, offices of tour operators, bakeries and supermarkets, Carolina is located. The small local-run restaurant serves as well national dishes as also international specialties. The intention is to meet everyone's flavor, nobody should be left behind, according to the owner Gerardo Soto Rodriguez. He runs the restaurant for more than 33 years. "We try to make every guest feel pleasant and welcome. We like having people around wherever they come from."
Wide range of meals and drinks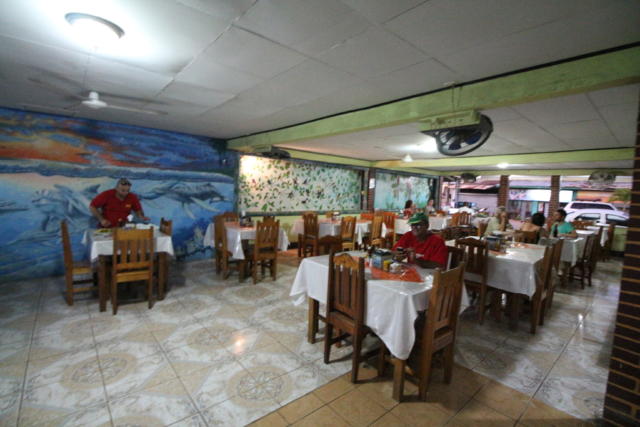 Therefore, Carolina offers an extensive menu of 90 dishes for fair prices. Breakfast, lunch
and dinner are served as well as sweet dessert, snacks and fast food for between-meal hunger pangs.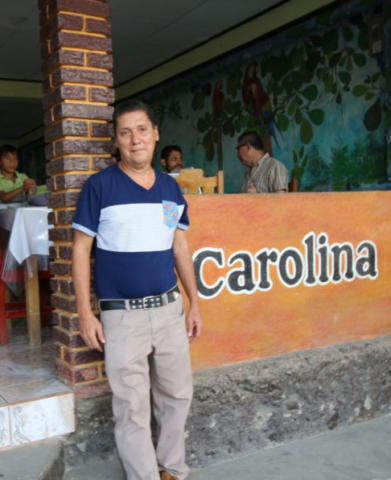 "This is why are popular amongst both, tourists and locals. Carolina is a spot to meet new friends during a good meal and a cold beer", Gerardo says. Imperial, Pilsen or Silver – a bottle of local beer only costs 1.000 Colones. But Gerardo also serves international brands as Corona, Smirnoff, Bavaria and Heineken (1.800 Colones). Though an official specialty of the house does not exist, "At least once, you should try our fish and seafood meals. Shrimps, lobster and fish taste so much better when it comes directly out of the sea", Gerardo recommends.
Comfortable stay in the Cabins
After delicious dinner and a couple of beer with some locals, you literally only have to turn around in order to go to bed. In addition to their gastronomic service, Carolina provides several rooms for touristic stays. Every cabin is suited for two or three people and includes TV, air conditioning and hot water in the shower. The furniture is functional, the rooms are all clean and cared for. Especially travelers who are longing for some privacy while staying in the center of the city, Carolina Restaurant and Cabins offers the perfect accommodation.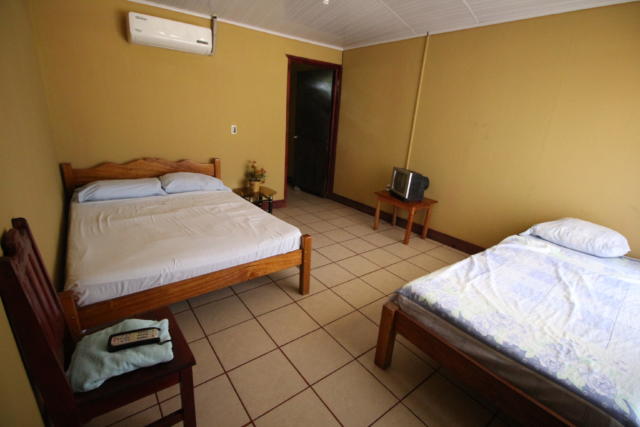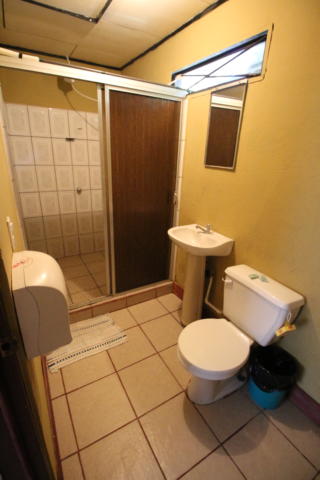 costa rica real estate