Clean energy is becoming more viable and profitable around the world.  New wind and solar technologies are being developed in particular.  And businesses are taking notice of this growing new market.  Companies from South Korea, Japan, China, and Russia recently signed a Memorandum of Understanding to create what is being called the 'Asia Super Grid'.  This grid will be using some of those new wind and solar technologies to distribute clean energy around the world.   This is especially timely, as by 2025 the projected price efficiency of solar will be higher than energy produced from fossil fuels.

The Background of the "Asia Super Grid"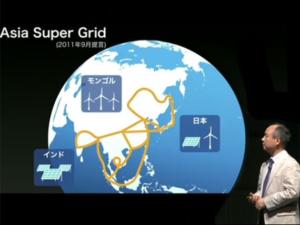 After the devastating Fukushima nuclear disaster in 2011, a Japanese businessman, Masayoshi Son, established the Renewable Energy Institute, and was the original driving force behind this bold idea.  Son believes that by tapping into the massive amount of wind and solar energy coming from the Gobi Desert in China, this would create the equivalent energy produced by thousands of nuclear reactors.  The plan would interconnect grids across different regions, nations, and continents, and would generate over 10 gigawatts of electricity.
Initially Son's concept did not receive much support.  In fact, people thought he was crazy, that the plan was politically impossible, and that it was just too grand.  But shortly after announcing his grand scheme, he was contacted by the State Grid Corporation of China, as well as the Korea Electric Power Company.  Both of these companies expressed tremendous interest in the plan.  Not long after that, Russia expressed interest in collaborating on the project as well.
The "Asia Super Grid" requires International Cooperation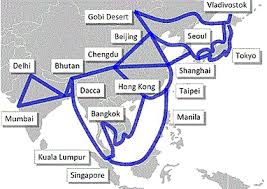 This vision has now grown into a strategy to create a super grid that will support areas in East and Southeast Asia, Europe, and Southern Africa, as well as the four countries, Russia, Japan, South Korea, and China, involved in this grand scheme.  Although there has been political unrest between Japan and China in the past, this project is being seen by many as an approach to develop a new era of prosperity and peace throughout the Eastern hemisphere.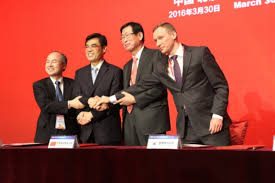 The new Asia Super Grid will be an example not only of these developing clean energy technologies, but also a political example that countries can unite for the common good of the planet.
Contact us for more information on clean energy technologies.