In the age where technology is making giant leaps every day, Artificial Intelligence (AI) stands to make science fiction a reality and take over more and more jobs.
The company Boston Consulting Group predicts that one fourth of the workforce will be automated by the year 2025, and a recent study conducted by Oxford University predicts that within 20 years, 35% of the U.K.'s workforce will be led by AI.
The following 5 professions are either already controlled by AI or have shown extensive advancement toward AI control in certain parts of the world.
Chauffeurs
150 years ago, self-propelled vehicles were a novelty. Today, it's possible that cars don't even need a chauffeur. Google already has a driverless car, currently receiving extensive testing in the U.S., and Apple is working on creating its own vehicle that requires no driver.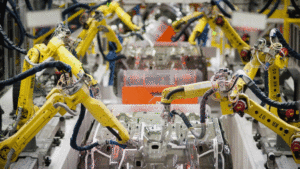 Factory Workers
In China, factory workers are currently building machines that will ultimately leave them without employment. In Dongguan, a factory is being built that will be run 100% by robots. According to Chen Zingui, president of Sehnzhen Evenwin Precision Technology, this will cut the labor force by 90%.
Journalists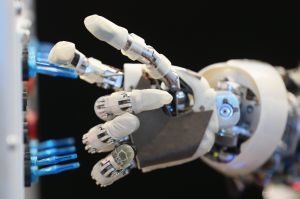 Software such as Quill allow for the easy translation of data into intelligible information. This permits companies such as Forbes to quickly and easily create news reports and stories.
Kristian Hammond, director of Narrative Science, told the BBC that in 15 years, 90% of the news will be written by machines. This doesn't mean, however, that 90% of the journalists will be unemployed.
[quote_center]"It means that the journalists can extend their reach. The world of news will expand… That unambiguous, not-open-to-interpretation stuff will be done by machines."[/quote_center]
Doctors
Robots haven't yet replaced doctors, but they are working hand in hand with them. "Watson," a supercomputer created by IBM has begun working with more than 10 hospitals in the U.S. It can recommend treatment for various types of cancer and can even detect skin cancer.
Other robots have already conducted surgeries alongside doctors. At "Guy's and St. Thomas' NHS Foundation Trust" AI-machines assist in operations of the kidneys where time is crucial.
Doctors are still, obviously, reluctant to give up control to machines. However, when a patient sees that the always attentive AI provided a correct treatment plan, for a fraction of the cost of the overworked doctor, he prefers to continue to interact with the machine.
Cocktail Waiters

Can you imagine being served a drink by a robot? This is already a possibility. The Massachusetts Institute of Technology created a bionic arm that can prepare, serve and even create cocktails.
The Royal Caribbean cruise ship Anthem of the Seas has installed two of these arms in its bar; however, passengers relate that the cocktails don't have the same flavor as those created by humans.