The project will be located in Liberia, province of Guanacaste, in the North Pacific.
Infrastructure will be completed by 2020 and will include activities such as scuba diving, hiking and visiting beaches and volcanoes.
Discovery Communications Inc. announced the creation of a theme park in Liberia, Guanacaste (North Pacific), with a $ 1 billion investment. The company authorized the use of its brand to develop this project in Costa Rica.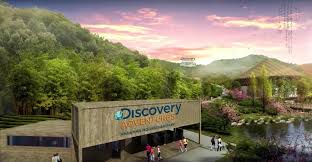 Discovery Costa Rica will open in late 2020 and will feature hiking, scuba diving at four beaches, parks and volcanoes in the country with a biodiversity and conservation approach, according to a Bloomberg media release.
The work will be developed by the company Sun Latin America. Neither company gave details of the financial arrangement to Bloomberg.
This investment was confirmed this morning by Presidential House. President Luis Guillermo Solis informed through his Facebook account that he would give more details of the project, which he called "one of the largest investments of the last 10 years."
The information released by the president says that the development will take place on a plot of 810 hectares.
Discovery Communications Inc. owns the Discovery Channel and Animal Planet television networks.
"Discovery Costa Rica will have a water park along with Discovery brand hotels and restaurants," said Richard Wirthlin, president of investor relations at Sun Latin America, the developer leading the project, to the US media.
Leigh Anne Brodsky, executive vice president of Discovery Global Enterprises, explained that they want to bring viewers an experience beyond the television screen.
"Millennials are interested in more than just lying in a beach chair. They want to have an experience," Brodsky said in a statement released by the company based in Silver Spring, Maryland, USA. UU.
Solis added that the development of this project will generate employment, investment, and linkage in Guanacaste.
The North Pacific area is one of the main tourist centers in Costa Rica and has Daniel Oduber International Airport in Liberia.
The Guanacaste region has a wide tourist infrastructure and hotels in the country. Last January, the Costa Rican Tourism Institute (ICT) confirmed the construction of five new hotels in this tourist center.
Discovery authorized last year the use of its name to an adventure park in Moganshan, China.
Who is Discovery Communications?
Discovery Communications is an American entertainment company created in 1985 when it began operations with the Discovery Channel.
Today the company has more than 352 content distribution channels globally and offers content for more than 3,000 million viewers in 220 countries worldwide.
Among the company's most iconic channels are Discovery Channel, TLC, ID: Investigation Discovery, Animal Planet, and Discovery Kids.