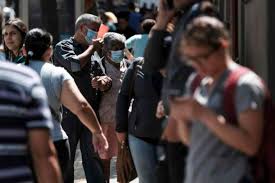 2,715 Foreigners turned back at the border, the active surveillance maintained by police forces in the country has prevented the entry of these foreigners who sought to evade the closure of borders, particularly from Nicaragua, reported the first vice president of the Republic and coordinator of "Franja de DesarrolloZona Norte", Epsy Campbell Barr, on a visit to the canton of Upala.
Campbell traveled to the northern area this Wednesday along with the deputy Minister of the Interior and Police, Carlos Andrés Torres, and the deputy director of the Professional Migration Police, Alonso Soto, to inspect two unauthorized passes or "blind spots", where the Professional Migration Police, the Border Police, the National Air Surveillance Service, the National Coast Guard Service and the Local Police Force maintain constant operations.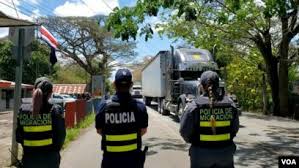 In defense of public health, officers have proceeded to search, detain, and expel from the country all foreign persons who attempt to enter the country. 98% of the rejections have taken place in unauthorized crossings of the northern border and in the official posts of PeñasBlancas and Las Tablillas,"said Campbell.
She added that the authorities of the General Directorate of Migration and Aliens have prevented the entry of another 577 residents, by virtue of the presidential decree that cancels the immigration status of those who intend to re-enter the country, after having left during the national emergency due to the Pandemic.
"We have taken forceful actions to protect Costa Rican families. I reiterate the call to all people who have residence, refuge or work permit in Costa Rica, to not leave the country, because doing so will initiate a process that may end with the definitive loss of immigration status," declared Campbell.

The Vice President reported that, in the case of the procedures, 77% occurred in PeñasBlancas, 22% at Juan Santamaría International Airport, and the remaining 1% in other official immigration control posts.
The Vice Minister of the Interior and Police, Carlos Andrés Torres, highlighted the work of all the police forces in constant vigilance at the various border posts and illegal passes, "we are satisfied, but still have a long way to go and we are starting this operation, our commitment is with the prevention and protection of citizens," stated Torres.
For his part, the deputy director of the Professional Migration Police, Alonso Soto, indicated that there has been a large reduction in people leaving through regular posts, which could indicate that the official decrees are causing people not to leave for the Nicaraguan territory.
"We will continue our permanent hard work on each of the points that are identified as most vulnerable. An example is the "Delirio" post where the officers of the National Migration Police have been making daily patrols and noticed a decrease in illegal transit,"he added.