For current students and new graduates who are on the hunt for the right early career programs, Situational Judgement Tests surely are familiar. For anyone who has not heard of these, they are a type of Aptitude Tests, almost similar to Personality Tests, that analyze an individual's behaviors and decisions, but in specific hypothetical workplace scenarios. While this is an appropriate way for employers to get to know their applicants and decide if they would make a good fit for a certain role, there are many factors that can affect the outcome of the test results, from candidates' test-taking skills, the pressure of this being an assessment itself or the fact that it is purely on paper and does not really reflect the person's action in real life as well as their ability to learn to become better over time, if not perfect, for the job. However, despite these weaknesses, Situational Judgement Tests are, quite frankly, not as bad as you think.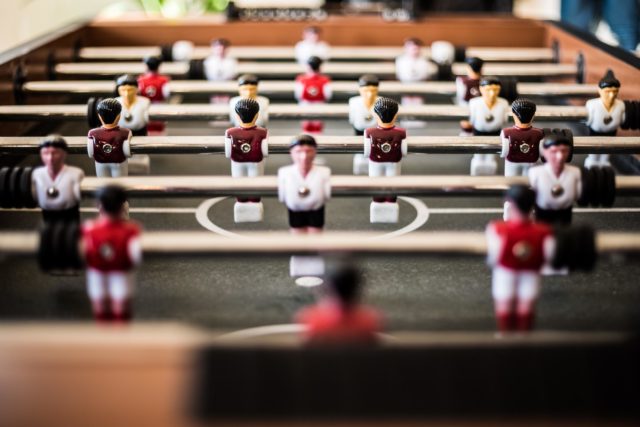 They help you dodge a bullet, if there is one
There is always an invisible hierarchy when it comes to job searching, where thousands of candidates feel the need to try extra hard to 'please' the employers in every assessment stage, sometimes at the expense of who they really are, due to how competitive our job market is. However, it is worth thinking about this process like dating and regaining your power as a job seeker: just like employers, you are also just trying to find the right match, so there is no need to compromise your greatness in Situational Judgement Tests or later on, in interviews. Be yourself, but of course, show your best self; your confidence and honesty during this online assessment stage will pay off. If you get to the next round, great, you might be right for the role; and if not, it only means there will be another role that could start the fulfilling career you have been dreaming of.
They give you an idea of a company's culture and their daily tasks
Designed to put test-takers in the most realistic workplace situations possible, a Situational Judgement Test's questions and answers often give hints of the company's expectations and the things you might be doing on a daily basis as an employee there. It is no doubt that companies will only publicize the best things about joining their team on their website; however, there is no guarantee that you will love it there a few months in. If you find yourself rolling your eyes at some of the situations and answer options described in the test's questions, it is highly likely that you will be doing the same in real life. Again, dodge the bullet and save yourself time to find 'the one'.
They push you to contemplate who you are
This sounds deep because it is. "Personality Tests can do the same, too", you may think, but Situational Judgement Tests place you in very specific problems to solve, and that can say a lot more about your motivations and preferences. It is not always the final responses you selected or the free report generated at the end of this assessment that determine who you are, but it is the underlying thought process and how you feel along the way as you complete each question, that helps you paint a self-portrait. And the best part is, this insider information, as it suggests, is only for the real 'insider' – you, the candidate; not the employers or the test publishers. So stay aware of how you come to conclusion in each hypothetical situation given by the test, and use this invaluable information in conjunction with further resources to get to know yourself again. Perhaps, this will accelerate your progress and bring you closer to a career that makes you happy.