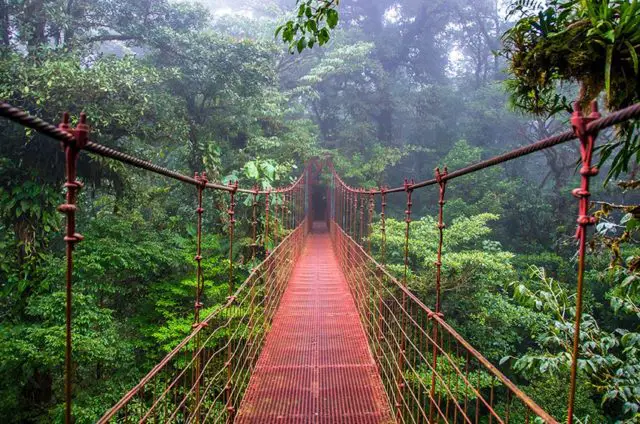 Monteverde is a unique destination to visit and easy to fall in love with. It is an ecotourism country par excellence. Here you can enjoy a 100% pure nature and green adventure, with a mist surrounding you at all times where it will seem that you are about to touch the clouds with your own hands.
Monteverde has a cloud forest that is unique in Costa Rica. It is a forest that is constantly covered with clouds at tree level with permanent humidity.
Getting to Monteverde.
The easiest and fastest way to get to Monteverde is by car, but the roads are not paved so you need a 4X4 for an adventure ride.
Activities to do in Monteverde.
Canopy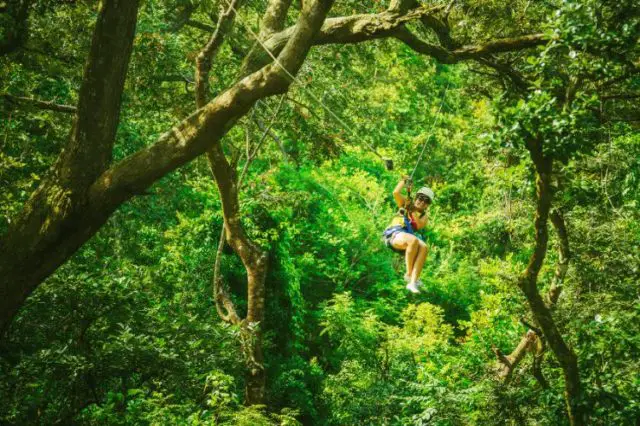 If the adrenaline rush is for you then go ahead and have the Canopy experience and slide on a cable and go through the treetops and across the cloud forest.
Cableway.
You cannot leave Monteverde without enjoying this tour. During the journey in the cablecar, you can breathe fresh air and even better, if the day is clear you can observe the Arenal Volcano, Tenorio, Miravalles, and Orosi, so definitely prefer taking this ride when the day is clear.
Night Tours.
If Monteverde is already fun by day, imagine how spectacular it is at night. Get ready for night walks in the middle of the forest and with qualified guides that will teach you the fascinating fauna of this place.
Hanging bridges.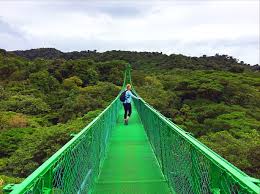 Monteverde in addition to its extreme nature is also a paradise of
Suspension bridges, so if you like to walk near the treetops this is an option if you visit Monteverde.
Coffee tours.
You can enjoy its history, its cultivation and especially its delicious flavor. This activity is fascinating because you can do it with the whole family.
Horseback riding
In Monteverde, you can ride a horse and explore farms with breathtaking views of the Nicoya Gulf, one more way to enjoy this land.
Mountain Bike.
Touring the mountains with two wheels is another of the options offered by Monteverde for a perfect day tour, visiting the nearby towns with friendly and warm people.
Bird watching.
As in all tours in Costa Rica, you cannot miss bird watching since the country has 12 special sites for bird watching and Monteverde is one of them. Our country has more than 900 species of birds grouped into 94 families and 7 endemic species. For those who love this activity, this is a good scenario to appreciate them.
Bungee Jump.
Do not forget the camera to be portrayed as you fulfill the dream of practicing this extreme sport. It is worth mentioning that in Monteverde you will have the option of jumping in the middle of the forest and even from a cable car.
Zipline.
If you are looking for another option to let your adrenaline rush, this is another tour that you have to add to your list. You will not regret the impressive panorama you will see.
The Tarzan Swing.
If you are ready to overcome your fears. Surely you will leave them here once and for all. The Tarzan swing is an activity where you will jump into a vacuum in the form of a pendulum.
Taxi boat.
If you are in Monteverde and want to visit the Arenal, you can choose to take a boat. In this way, you will save time and live one more adventure.