"Kabbalah" is an ancient spiritual wisdom that teaches the individual and the world how we can improve our lives. It is a very ancient spiritual knowledge that contains the keys to unlocking the secrets of the Universe, just like the keys to the mysteries of the soul and the human heart. It helps us eliminate all forms of pain, chaos, and suffering. And it is the way to activate the potential for greatness that each human being has.
The wisdom of Kabbalah affirms that reality is made up of two qualities or forces that refers the desire to receive and the desire to give. Your levels of spiritual development depend on your desire to receive, which is constantly evolving. Using kabbalah you can work with the fundamental forces of the Universe for your own benefit, as it teaches you the design of creation and how to become the designer of your life.
The fundamental teachings of Kabbalah indicate to us that our inner power and wisdom are natural aspects of our true essence. In the same space where the difficulties are, there is an infinite force of light and blessings. With the help of the Light we can overcome any problem or challenge.
How to apply Kabbalah in our life?
This practice does not pose any type of obligation to comply, it is not to be taken as a doctrine. "Quite the contrary," says Kabbalah teacher Itzhak Pollack, "the tools that can be used to apply this knowledge can be achieved through: meditation, astrology, reading texts in the Hebrew language, quantum philosophy or reading the line of our hands, no one is obliged to practice them all, just choose the one you like best."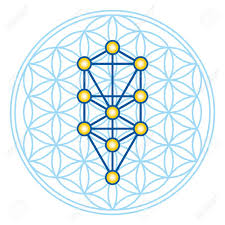 Benefits of Kabbalah
Kabbalah have a large number of benefits for you and among them are:
• It is a precise method that specifies your situation in the Universe.
• Shows you 99% of the Universe that you don't appreciate with the naked eye.
• Helps you grow and improve, gaining more knowledge.
• Explains the complexity of the material and immaterial universe.
• Allows you to know the learning behind each thing, situation or person.
• Helps you to know how to suppress pain, chaos and suffering.
• Lets you know the origin of the moment you are in, and where you come from.
• Helps you to know what happens in each circumstance of your life inorder to be able to act in the best way and solve it.
• It can be applied to people of any age and condition.
"Life is a business, and what applies in business is applicable to life," says Kabbalah teacher Batsheva Zimerman. "Kabbalah teaches us that we come to this world to be great, to be powerful, to have everything and more. We did not come to be small or to be poor," added the expert.
To conclude, if we look back at what has happened throughout our lives, we will probably realize that we sometimes only work and strive to accumulate material things and that this situation that prevents us from being truly satisfied with our lifes, leaving us feeling senseless and without purpose. Kabbalah teaches us to open our consciousness and to be more attentive to those around us, to intake what life offers us, to work for true growth of our spirit.