Every country in the world has something to offer. But beauty is a hard thing to quantify. Here we offer you a list which takes into account various factors like biodiversity, world heritage sites and attractiveness of natural assets. If you're looking for that "hot" experience, our planet offers you numerous options to put on your shorts, T-shirt, and sandals and enjoy the splendor of the planet's tropical latitudes. Here's our top-ten pick for you:

Costa Rica
It's easy to get into the "Pura Vida" (Pure Life) lifestyle when you're surrounded by misty waterfalls, exotic beaches, and lush jungles. More than a quarter of Costa Rica enjoys some form of environmental protection. Cocos Island National Park, the only island in the eastern Pacific with a rainforest, is a world-class diving destination with whales, hammerhead sharks, giant manta rays, sea turtles, and dolphins. La Amistad National Park is another uniquely diverse site, with cloud forests, glacial valleys, and a rare tropical alpine grassland. It's also home to Cerro Chirripó, it's the highest mountain with the unique opportunity of viewing to oceans at the same time.

Mauritius
A short, four-hour flight from Johannesburg, South Africa, is one of the most beautiful tropical islands off the African east coast. Social media has created renewed interest in the country, thanks to its "underwater waterfall"—a visually stunning runoff of sand and silt best viewed from above. Also turquoise lagoons and the seas rich marine life.

Kenya
There are lots of reasons to visit, and not just its bevy of resorts and safari camps. The Kenya Lake System in the Great Rift Valley is the best place for wildlife spotting, with cheetahs, giraffes, black rhinos, and one of the biggest bird diversities in the world. Mount Kenya is the second highest peak, after Kilimanjaro, and one of the most impressive landscapes in Africa, with glacial lakes and forested slopes.
Philippines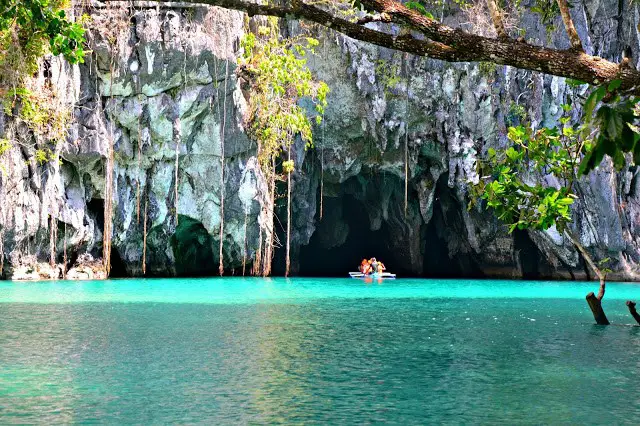 It has more than 7,000 islands and they easily are among the most beautiful in the world. The Puerto-Princesa Subterranean River National Park in Palawan encompasses mangrove forests, one of the world's most impressive cave systems, and an underground river. The Chocolate Hills of Bohol Island consists of an estimated 1,800 grass-covered domes that are mysteriously uniform in shape. The rice terraces of both Banaue and the Cordilleras provide panoramic views of every shade of green you can imagine.

Venezuela
Very few countries come close to Venezuela in terms of sheer natural beauty. It has the world's highest waterfall, for starters, the 3,400-foot cascades of Churun Meru Falls, 20 times taller than Niagra Falls, located in the lush and unique Canaima National Park, by far the country's most popular attraction. Mount Roraima also dazzles, with vertical cliffs stretching through the clouds. The Caribbean archipelago of Los Roques has pristine virgin white sand beaches, mangrove swamps, and spectacular reefs filled with underwater life.


Botswana
Botswana has many national parks and safari reservations for visitors. The country's primary draw is the lush Okavango Delta a five million acre river delta in the northern region, this area is a real-world Eden, where cheetahs, zebras, buffalo, and rhinos roam freely. Come during Africa's winter (the northern summer), after the rains, when the delta floods, this is when the savanna's grasses are low, while growth along the waterways brings enormous amounts of wildlife.

Brazil
There is no shortage of greatness in Brazil, whether you're standing below the horseshoe-shaped falls of Iguaçu, kayaking through the incomparable Amazon, or admiring the view from the peak of Corcovado in Rio de Janeiro. Fernando de Noronha, an archipelago off the northeast coast, features the most exuberant beaches in the country. Lençóis Maranhenses National Park boasts giant white dunes placed against turquoise lagoons. And of course the greatest biodiversity on the planet. Here roam plentiful jaguars, spider monkeys, piranhas, giant water lilies, and mangroves, among several other million species.

Seychelles
An amazing island African island nation is beloved by all who visit. Aside from its celebrity status and super-luxe resorts, the nation's ultimate attraction is its natural beauty, with crystal-clear white beaches and untouched jungle ecosystems. The Vallée de Mai is so transcendently beautiful that many locals believe it to be the true site of the Garden of Eden.
India
Home to Himalayan peaks and Indian Ocean beaches, it's terrain can only be described as awesome. Kerala is easily one of the country's most beautiful regions, with elephants and tigers, lush lagoon networks, and tea plantations. Amazing stretches of sand outside Kerala, like Marina Beach in unsung Tamil Nadu, or Chandipur Beach in Orissa, where tides recede nearly three miles out to sea. The Valley of Flowers National Park is incredible, as thousands of species of flowers carpet the western Himalayas in chromatic glory.

Morocco
It has some of the most colorful, exciting cities in Africa like Marrakech and Fez, not to mention its natural scenery. You have the undeniable magic of the Sahara, where rose gold dunes become almost pink and purple as the sun dips closer to the horizon. The High Atlas range separates the Sahara from the sea with epic ridges and secluded valleys. You even have two different coastlines, the Atlantic, with arched sandstone and solitary beaches and the Mediterranean, where exciting views of Iberia open your imagination.