Every country in the world has something to offer. But beauty is a hard thing to quantify. Here we offer you a list which takes into account various factors like biodiversity, world heritage site and attractiveness of natural assets. If you're looking for that "cold" experience, our planet offers you numerous options to put on your sweater, mittens, and scarf and enjoy the splendor of the planet's extreme latitudes. Here are our top-ten picks for you:

Iceland
Situated just outside the Arctic Circle, Iceland has emerged as one of the world's most sought after tourist destinations. Travelers go to the island nation to enjoy some of the world's most inspiring views, from towering volcanoes to impressive waterfalls and underground ice caves. Jökulsárlón, the deepest glacial lake in the country, is famous for its floating blue icebergs and gatherings of seals. In Vik, black sands and basalt columns of Reynisfjara beach are ideal to be photographed.
New Zealand
No stranger to breathtaking landscapes, with towering mountains, beautiful lakes, and 9,000 miles of windswept shores. Look towards the fields of pink and purple lupins at Lake Tekapo; or Milford Sound, a mountainous fjord where you can live out the Lord of the Rings fantasy. The amazement also extends below the surface to the Waitomo glowworm caves.
Austria
Here is the stuff of fairytales, like the lakeside village of Hallstatt. The country's Alps brings travelers from all over the world, whether it is to the Tyrol ski slopes, the hiking trails of Innsbruck, or the ice caves of Eisriesenwelt Werfen. If you're hoping to enjoy some "Sound of Music" tunes, go to Hohe Tauern National Park, it's close to Salzburg, and features that perfect combination of snow-capped mountains and rolling green hills.
Canada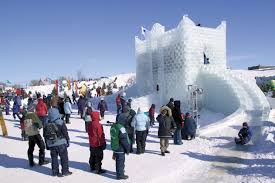 Oh, Canada. The world's second-biggest country has too much spectacular scenery. We can start with the Torngat Mountains National Park, a land of polar bears and caribou, glaciers and fjords, and a stretch of mountains you're not likely to ever forget. All of the country's 48 national parks are visiting, from Alberta's serene Baniff to Yukon's extreme Kluane.
Norway
This is the land of glaciers, mountains, Northern Lights, and many many fjords. Geirangerfjord and Nærøyfjord in southwestern Norway are among the most scenic views anywhere, with steep rock walls and dense forests. For something more unique, there's Trolltunga at Hardangerfjord, this protruding rock sits about 2,300 feet above Lake Ringedalsvatnet and provides some of the most spectacular panoramic views in the country. Don't forget the Lofoten Islands, setting off the country's northwestern coast.

Switzerland
Tucked away in the Alps, it is easily one of the most beautiful countries in the world. Come wintertime it becomes a wonderland, with ski slopes and frozen lakes. For the best viewpoint of the country's natural beauty, stay in the village of Zermatt, a ski town so pristine that people buy bottles of air from the surrounding mountains including the iconic Matterhorn mountain. A summer visit to Switzerland is also a good idea, where Lake Geneva's picturesque banks and Zurich's badi, natural swimming pools along the lakes and rivers, are waiting for your family vacation.
Finland
Most of the best views in Finland are found in the country's Lapland region, where frozen lakes and snow-covered evergreens, and the occasional Northern Lights create the visitor's enchanted winter fairytale. Around 70 percent of Finland's total land area is covered in forest, including hot spots like Nuuksio National Park, which is an hour from Helsinski and is filled with valleys and gorges formed during the Ice Age. In 2017, Finland celebrated its centennial year by unveiling its largest national park: Hossa, a huge natural area near the Russian border admired for its clear lake waters.

Chile
It occupies some of the most pristine landscapes on our planet: the moonlike dunes of Valle de la Luna; the swirling, cerulean surfaces of the Marble Caves; the gurgling geysers of El Tatio. When you think of Chile, you think of Torres del Paine. The national park is like a microcosm of all the things that make Patagonia a spectacular place: sky-high mountains, blue icebergs, and mythical lakes galore.
Nepal
An experience of breathtaking landscapes. Home to eight of the world's 10 tallest mountains, including Mount Everest, the highest point on earth, this country is famous by hikers and adventure seekers. The Gokyo Lakes comprise the world's highest freshwater lake system with glacier-fed waters surrounded by snowy peaks. Chitwan National Park is home to a rare population of rhinoceros and Bengal tigers and Sagarmatha National Park is the place to see snow leopards and red pandas.

Peru
Machu Picchu's panoramic views and ancient stone walls are worth the trip to Peru alone, but the Colca Canyon, one of the deepest canyons in the world, is known for its terraced agriculture and famous birdwatching (from flamingos to giant hummingbirds). The Paracas Natural Reserve is another ecologically rich zone, where Humboldt penguins swim on red sand beaches. Also visit the shimmering, deep blue waters of Lake Titicaca on the border of Peru and Bolivia.