Home
Tags
Costa rica shopping
The biggest shopping day of the year is just around the corner. Black Friday will take place next Friday, November 25th, and several local...
To get the most bang for your buck, join the scores of locals and expats for bargain shopping extravaganzas on name brands in southern Golfito's highlight destination: the Duty Free Zone.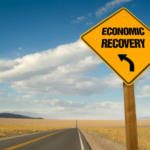 By TCRN Staff: A recent Deloitte study predicts that consumption in the country will grow sharply in 2010, due to signs of economic recovery worldwide...