Thousands of foreigners from a wide variety of countries have chosen Costa Rica as the best place to retire.  Certainly the world-class health system, the amazing biodiversity and sheer beauty, the well-designed infrastructure, the special visa application for retirees, and the reasonable cost of life for a quality of life all contribute to the reasons why.  But here are some very specific reasons why you might want to consider Costa Rica as the best place to retire.
The Costa Rican People (Ticos)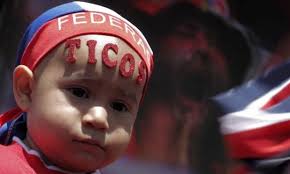 Costa Ricans, or Ticos as they call themselves, consistently rank as the happiest people on the planet on the Happy Planet Index conducted each year.  And this year, 2016, Costa Rica placed #1 on the rankings for the 3rd year.  Imagine living in a place where the people are generally happy.  No wonder?  With their relatively low crime rates, the stunning beauty, and their very relaxed life style, expats who have moved to Costa Rica find the Ticos to be very welcoming, helpful, kind, and friendly.  And even if your Spanish is not very good yet, the Ticos are very forgiving and considerate so long as you make the effort to try.  If you happen to live in a well-visited area of the country, you may find that many of the locals want to practice their English with you.
The environment and the climate all support a laid-back lifestyle.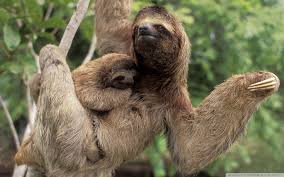 National Geographic has named Costa Rica one of the most biodiverse places on the planet.  And Costa Rica is determined to preserve that as they are also one of the most environmentally-friendly places too.  They have preserved and protected over 25% of their land mass with a wide variety of national parks, marine reserves, and protected regions.  Costa Rica is home to three of the World Heritage Sites.  Which means that you can always find some unspoiled wilderness wherever you travel in the country.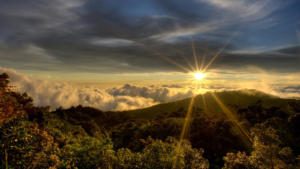 Because of their tropical climate, you can try out any number of sports or activities throughout the year.  Whether that might be hiking, mountain-biking, surfing, or simply enjoying leisure time in the numerous hot-springs.  For such a small country geographically, Costa Rica has an extraordinary diversity of climate zones.  San Jose alone has 23 different climate zones.  Which means that you can pick the one that suits you best.  Or settle into the mountains as they are generally cooler, and then visit the beaches when friends and family come to visit.
Special Visa Process for Retirees.
Costa Rica recognizes the value of welcoming retirees to their country.  The government has designated three different categories for visa applications to accommodate those retirees.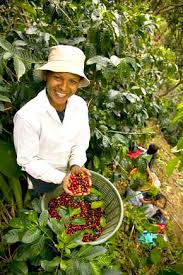 Pensionado (pensioner) With a verifiable income of US $1,000/month from a qualified retirement fund or pension, or your social security pension of US $1,000/month, you and your spouse can qualify using the single pension.
Rentista (financially independent) A verifiable personal income of US $2,500/month for 24 months, or a verifiable bank balance of US $60,000 will qualify each individual retiring in Costa Rica.
Inversionista (investor) This visa has three different options to qualify.  An investment of US $200,000 in a home or property, or land that you plan to keep environmentally protected are considered to be non-commercial real estate.  Investments of US $200,000 in commercial or business real estate also qualify.
Cost of living for a quality of life.
First it is important to recognize that luxurious living anywhere is going to be expensive, no matter where you are.  But if you are open to simple compromises such as shopping at the local farmer's markets and keeping your vehicle and new home to a reasonable size, then you can afford a quality of life you could never imagine back home.
Other expats who have settled in comfortably find they can live very well on a budget of US $2,000/month.  In fact, this figure will allow you to live a lifestyle you could not likely afford back home.  This will, of course, all be determined by the lifestyle and location you choose for yourself.  Rental homes in the mountains can be found for US $500/month, while rental homes in the city or close to the beaches will probably cost between US $1,500 – $3,000.  The higher end rentals will most likely include more bedrooms, a very large yard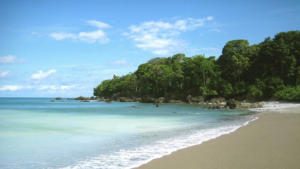 or garden, and most certainly a swimming pool.  While you eventually may want to buy your own home or property, most expats who settle in well tend to rent for a while before they buy.  In that way, you are sure on the location, weather, community, and style of home that suits you best.
Quality health care.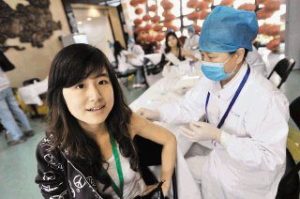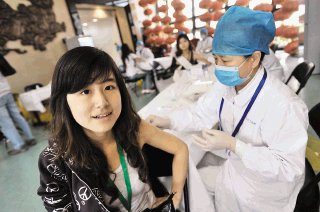 Health care facilities in Costa Rica are excellent, and easily comparable to hospitals and facilities found in North America or Europe.  And the health care coverage is even better.  All Costa Ricans and permanent residents can use the national health care system (CAJA) as it is compulsory and universal for all.  The system covers everything from surgeries, pharmaceutical medication, to regular check-ups, and only costs between US $60-$80/month.
Being as it is available to all Ticos and permanent residents, the CAJA can become overburdened and over-booked.  Many retirees choose to also take advantage of the private insurers, and can then use either system depending on the convenience and urgency.  Several of the private clinics and hospitals have formed partnerships with the US insurers, and so hospital care is excellent.  And costs much less than private insurance in other countries.  Which all combine to provide quality health care at an affordable cost.
There are more than enough Reasons to Retire to Costa Rica.
So when you put it all together, the friendly Ticos, laid-back lifestyle, affordable visa process, quality of life at a reasonable price, and quality health care, retiring to Costa Rica could be one of the very best decisions you ever make.
Contact us for more information on retiring to Costa Rica.