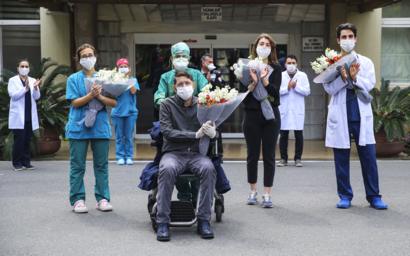 The number of patients recovered from the COVID-19 in Costa Rica by May 2nd is already more than half of the total of active cases. To date, 372 people have already overcome the disease, 50.7% of the 733 cases, confirmed by the Health Minister Daniel Salas this Saturday.
Only eight new cases were registered in the last 24 hours and 17 people were discharged from hospitals. These recovered patients are located in 52 cantons, with an age range of one to 86 years, of which 182 are women and 190 are men.
The number of people hospitalized is 16, six of them in intensive care with ages between 57 to 75 years. One person was transferred between this Friday and Saturday from an Intensive Care Unit (ICU) to a normal recovery room.
The deaths remain at six, all men with an age range of 45 to 87 years. So far, 8,932 people have been discarded after testing negative. The Health Minister again reiterated the need not to let the guard down and insisted that the country is far from completely defeating the Pandemic.
Preschool centers must remain closed
The Health Minister clarified that Preschool centers must remain closed, after receiving information that some of these establishments wanted to reopen this coming May 4th.
"We have received information that kindergartens want to open this Monday but it is not allowed, only the maternal care of preschool children that has been maintained, but not the formal educational system," said Salas.