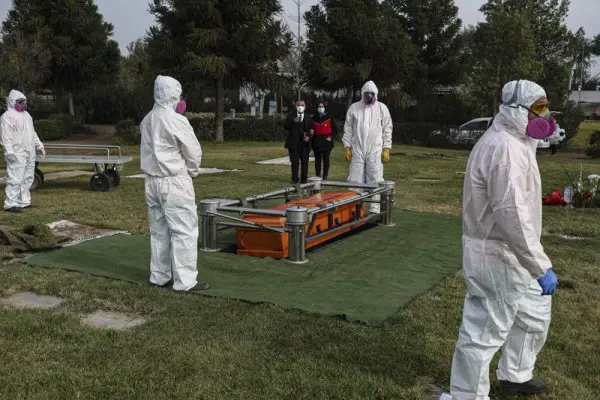 The National Joint Institute for Social Assistance (IMAS) announced a program to finance the burials of those who die from the Coronavirus Pandemic from families living in poverty. Although no details were shared about the available resources or the maximum amount of the subsidy, the Institute assured that the benefit will be maintained during the state of emergency and both burials and death certificates will be covered.
To obtain the aid, interested persons must present:
TIP: Get our latest content by joining our newsletter. Don't miss out on news that matter in Costa Rica. Click here.
a) Identity card of the deceased.
b) The death certificate that details the data for COVID-19.
c) Funeral home proforma invoice sworn declaration.
Additional Assistance 
This Thursday the IMAS also announced the creation of an aid fund for those families in a state of and poverty who receive a "sanitary quarantine order" for COVID-19. These are deposits of between ¢ 60,000 and ¢ 70,000. Its delivery will reach those groups that are without any income and do not have other public assistance such as the "Bono Proteger".
Funeral expenses will be awarded to families in situations of poverty or extreme poverty who face the death of a relative due to COVID-19 or a factor associated with it, and who have limited financial resources to meet the basic needs of their family group and therefore they cannot bear the cost.
The attention of the family will be done as a priority through the telephone line 1322 and the Emergency line 911. The documents will be presented urgently and not in person to the electronic means available in the Regional Areas of Social Development ( ARDS) and Local Units for Social Development (ULDS).
Once the IMAS has made the monetary transfer to the funeral home, the family member must verify that said company sends the electronic invoice for the cancellation of the funeral expenses service to IMAS, to the previously indicated email.